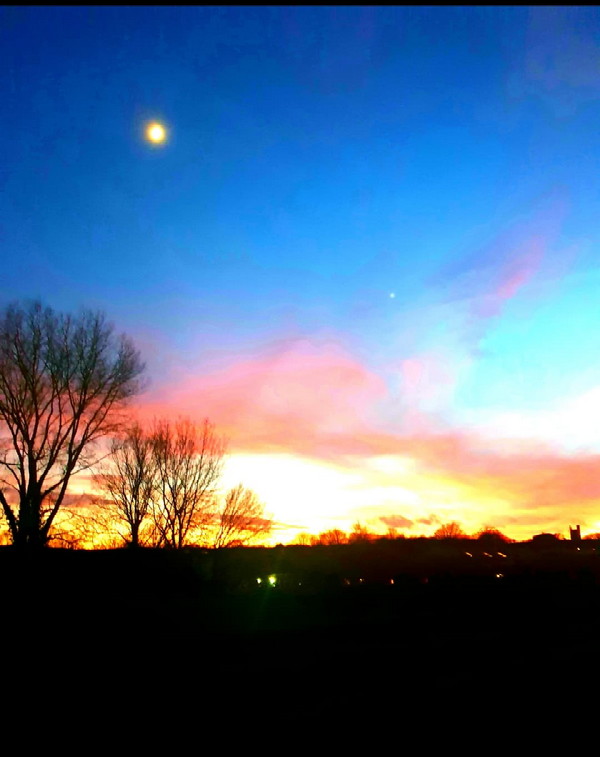 20 June 2020
It's been a long 5 years since Presents for Sally last released music, and what a huge change on the world stage has occurred. Artists are reeling from their inability to perform in live venues, which often bring in the bulk of their musical income. Many have turned to live streams, and just as many have put out music for charitable reasons. Presents for Sally is no exception, as they will be appearing on DKFM later today, where their new long form song "Any Which Way But There" will debut. The track came together from bits of old and new material and grew into an extended medley that was cobbled together from disparate tunes. Songwriter/vocalist/guitarist Matt Etherton says he was inspired by the infamous second side of Abbey Road, and this influence has led to a 20 minute song that will take up the second side of the band's upcoming 12" EP.
I have always admired the soft/loud dynamics that the band excels at, and this piece is no exception. It starts off gentle, like the soft lap of water against a riverbank. It's hazy summer and mellifluous spring, exploding all at once, much like the seasons arrive at our feet without warning. Suddenly you are swept up in a buzzing maelstrom, a multitude of layers swirling about your ears and lulling you into sonic submission. It returns to quieter pastures for a time before spinning itself up again. In a blink, the song is winding down and draws to an end, leaving the listener slightly sated but yearning for more. One can only hope that Presents for Sally puts out of our misery and releases more music of this calibre real soon.
Check out Dreamgaze Worldwide here.