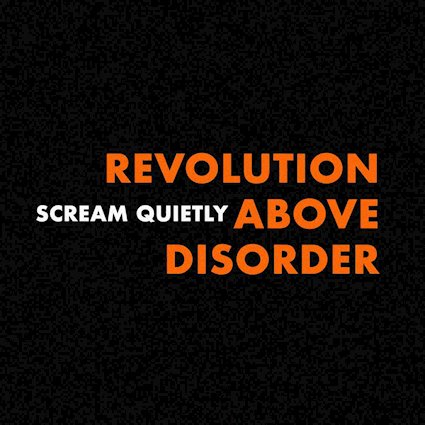 5 January 2022
So many bands opt to revisit classic covers or put their own spin on well-known songs but I wonder how much such choices are driven by the knowledge that they are gaining access to a ready audience, that the real work has already been done by the band or artist that wrote the song in the first place. They might say that they are paying tribute to a band that means a lot to them but I'm not so sure. Covering songs by underground and often overlooked bands is definitely a more honest approach and it is one that Revolution Above Disorder takes with their cover of Television Personalities masterful 1982 single "Scream Quietly".
Another thing that is important when reworking other artist's songs is to bring something new to the table, and again the use of synthy blends, psychedelic washes, and ambient understatement to smooth out the original's slightly spikey, staccato, choppy nature, makes for a new and refreshing listening experience.
Covers only work if an artist can meet the song halfway, resulting in a fine balance of fresh new ideas and the familiarity of the original. R>D, as the cool kids call the band, do just that, and what is offered up here is a fantastic new lease of life for a song that was always pretty great, to begin with. In short, a smart and seductive take on a song, using both heart and head to create something new. A job well done indeed.