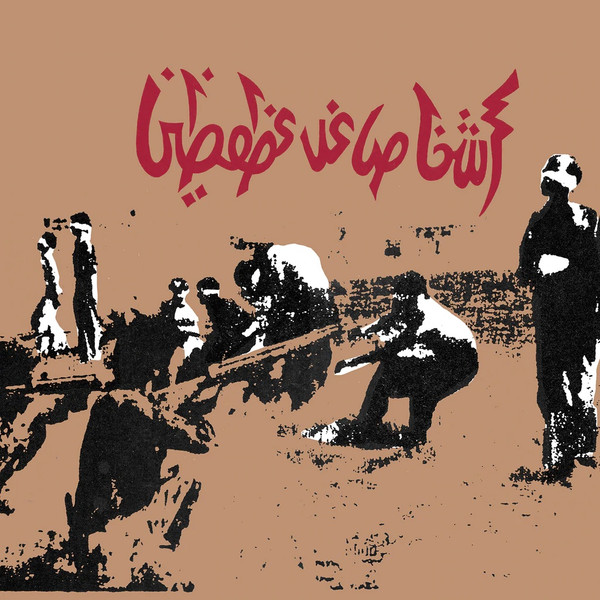 14 July 2022
It's hard to believe that it's been 40 years since Los Angeles' Savage Republic released their debut Lp Tragic Figures on vocalist and multi-instrumentalist (and graphics/art guru) Bruce Licher's Independent Project Records. Sounding like little else on the American post-punk landscape, they combined the wild abandon of The Birthday Party at their most experimental (circa 1981's Prayers on Fire) with the repetitive, tribal rhythms and political dissent of an even more hyped-up Killing Joke.
Known as well for their incendiary live shows that featured banging steel percussion on oil cans, metal pipes, and other unusual items that earned them a cult following amongst fans of industrial music back in the '80s, this 2 CD/2 LP edition features the original album on the first disc with pre-Tragic Figures recordings when they were known as Africa Corps featured on disc 2. The Africa Corps material features even rawer and wilder versions of songs that ended up on the album like "Attempted Coup Madagascar," "Procession (Into the Light)" and "Kill the Fascists" alongside others that didn't make the cut like "Sliding into Arabia" and the instrumental thumper "As It Was Written."
Everything sounds great, the packaging (as always with Savage Republic releases) is superb, and with extensive liner notes from legendary writer Richie Unterberger featuring interviews with band members detailing the genesis and recording of the album and the events surrounding it, this is an absolute must-have for fans. It should also be noted that, unlike the previously released CD editions, this does not contain compilation appearances or the songs from their subsequent 7" EPs, so fans should hold on to both editions even if they have the previous reissues.