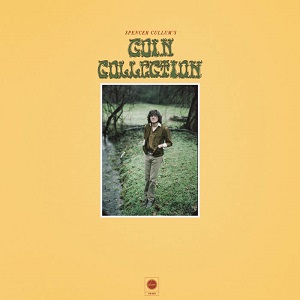 8 December 2020
London-born/Nashville-based Spencer Cullum has limbs in many different worlds. Armed with his trusty pedal steel, he slides around stadium stages backing up Miranda Lambert, but plies his trade with underground Nashvillians like Caitlin Rose and Andrew Combs. He also co-leads the duo Steelism, who blend country, psychedelia, spaghetti western, ambient, and anything else that peaks its fancy into an indescribable whole.
For his first solo album, Cullum revisits his homeland for inspiration – specifically the lush but weird acid folk of the late sixties and early seventies. It makes sense, and not just because of his nationality – his mentor is the great BJ Cole, who played on a lot of those records back in the day, and was a pioneer in bringing the pedal steel to rock without injecting it with clichéd C&W licks. Surrounding his steel and vocals with plentiful acoustic guitars, tasteful rhythms, harmonies, flute (played by veteran session ace Jim Hoke) and other accoutrements, Cullum essays fine tunes like the catchy "Jack of Fools" (co-written by Combs), the anthemic "The Dusty Floor" and the lovely "Imminent Shadow." Cullum and his Nashville cats definitely have the right feel for this music – all melody, texture and wispy crooning.
Reviving the sounds of Fairport Convention and the Pentangle isn't the only thing on his mind, however, as Cullum moves into straightahead motorik for "Dieterich Buxtehude," and proves the pedal steel is an ideal vehicle for jazzy prog-psych on "My Protector." Though country music will always pay the bills for steel guitar players, it's always good to hear one who recognizes the untapped potential of those ten strings, and delights in pushing them farther into the wild.