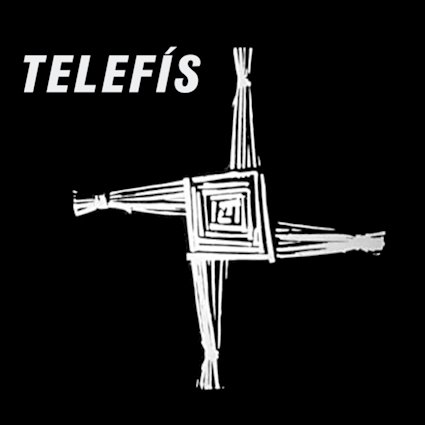 5 April 2022
Anything that has anything the slightest bit to do with Cathal Coughlan is something you need to take notice of, we know that through his releases with iconic bands such as Microdisney, The Fatima Mansions and his own critically lauded solo work. But when you realise that the other half of Telefis is in-demand composer/mixer/producer Garret "Jacknife" Lee whose credits range from U2 to R.E.M. and from Modest Mouse to The Killers, to name a few, you realise that there is no way that you can just walk past such a musical coupling without sampling its wares.
And once you do, you will thank yourself. Whether it is the bubbling electro-pop of "We Need", the baroque and brooding groove of the brilliantly titled "The Symphonies Of Danny La Rue" or the infectious electro moves of "Mister Imperator", there is plenty to revel at musically speaking.
But that is only a small part of the story. Lyrics have always been a strong element with any music from the Microsdisney man, and here Coughlan and Lee de-construct the Ireland of their youth through the prism of politics, technology and religion via a satirical, mischievous examination of Irish history and the pop culture of their lifetimes.
"Falun Gong Dancer" offers a moment of pure, understated beauty, and can be found with various remixes as an EP of the same name with the hand of none other than Jah Wobble helping to re-imagine and re-invent this already gorgeous song.
a hAon is a fantastic debut, full of all of the musical adventure that you have come to expect from Cathal Coughlan and the fantastic sonic treatment associated with Garret "Jackknife" Lee. It takes on pop and indie, electronica and more crooner-ous and creative sounds besides, it sometimes sounds familiar, always fresh, sometimes odd, always fantastic..but then again, what else would you expect from the collaboration of such an iconic pairing?
Spotify
'a hAon' LP order
'a hAon' LP order
U.S. album order