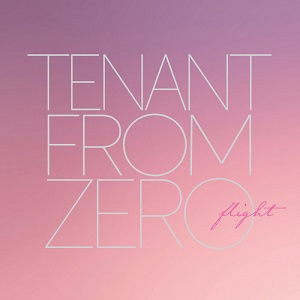 21 January 2021
For several years now, it's seemed like a certain kind of pop songwriting – sophisticated, searching, probing, intimate, more interested in melodic expression than ear-grabbing bombast – had fallen out of favor. Folks like David Sylvian, Prefab Sprout and the Blue Nile have been quiet for some time now, and while Everything But the Girl's Ben Watt and Tracey Thorn remain (gloriously) active, it's unclear who represents a new generation that might step in to take the relay stick. Until now, that is.
Trading under the name Tenant From Zero, Brooklyn-based singer/songwriter Paul Darrah assumes the mantle with his first full-length LP Flight. Recorded in both New York and Norway, these nine songs deftly mix warm synthesizer textures with a lightly soulful rhythm section to showcase Darrah's reserved romantic anguish. "Nothing we could say could keep the end away," he asserts in the deceptively peppy "End Away," sounding like a mid-80s Scottish pop/soul band whose singer discovered his lover left him right before he stepped up to the mic. Indeed, the album tabulates a series of love affairs on the brink, making one wonder what poor Darrah has to deal with in his daily life. From the post-consummation bittersweetness in "After" to the aching uncertainty of "Still Empty Rooms" and the emotional chaos of "The Bomb You Dropped," love is ever hell, whether both partners know it or not.
With an engaging melody and sharp lyrics like "I spent half my weekend doing laundry/And the other half calling your bluff," "This Can't Wait Til Later" feels like the quintessential TFZ cut, chronicling a relationship drowning in toxicity while laying on a tunefully plush bed. The expertly crafted and coolly performed romantic melancholy pervading every millimeter of Flight couldn't go down any smoother, heralding the arrival of a major talent.