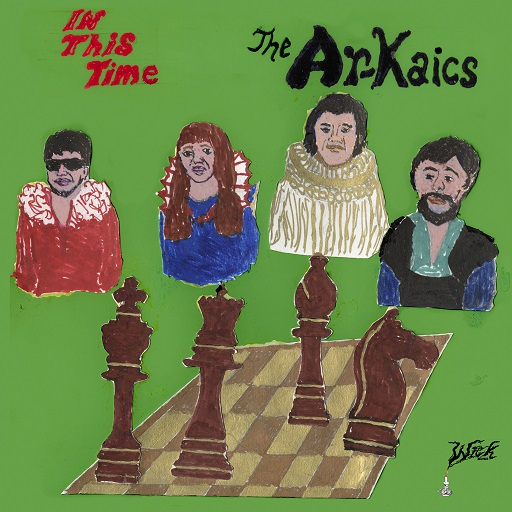 24 September 2018
The Ar-Kaics are a terrific "troglodyte teen-beat" band out of Richmond, VA. They are a dark jewel on the esteemed Wick/Daptone label (Wick is the rock subsidiary of Daptone, home for records of soul greats like Charles Bradley and Sharon Jones & the Dap-Kings). They have a way of sounding like a classic garage rock band, but due to their superb songs transcend the nostalgia-for-nostalgia's sake of other groups.
Wayne Gordon (Black Lips, King Gizzard and the Lizard Wizard, John Spencer Blues Explosion) and Mikey Post (Reigning Sound, The Jay Vons) produced their new LP 'In This Time.' Its their second, coming after a lauded debut and a plethora of collector-craved DIY 45s.
This is gritty, gnarly, but secretly glamorous 60s punk you can sink your teeth into. A prime example is "She's Obsessed with Herself",which is the first single from the sophomore full-length, which is also their new video.
The band have always toured tirelessly, so it's not hard to expect you might be able to catch them live very, very soon.