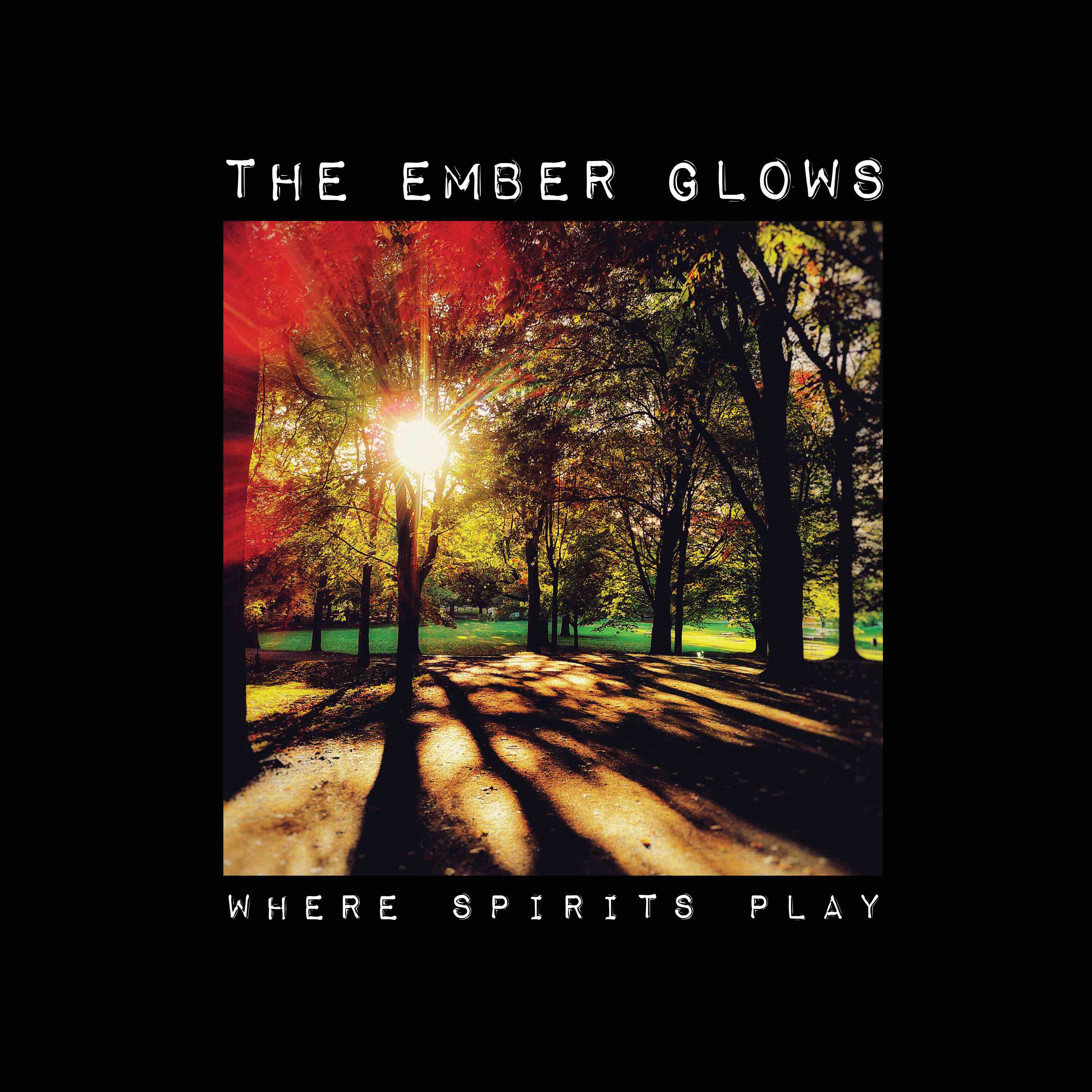 8 November 2022
Anyone reading my previous review of this band, the glorious single "The Mirror," might have thought, "this guy's on the pay role or perhaps owes the band money." I did wax a little too lyrical, perhaps gush a tad too profusely. Guilty as charged. But then, The Ember Glows seem to capture most of my eighties youth in their swirling, shimmering, antheming, and energetic music. To coin a phrase, they are worth it.
Now with a four-track ep to spread their ideas across, "The Mirror" wasn't just a one-off. That the other three songs that join it here to make up Where Spirits Play also act as sonic time machines and nostalgic shortcuts to half-forgotten live shows I would have found myself at, staring wide-eyed into the wonders of music's first embrace.
"Tomorrow's The Day" has something of a gothic vibe to it, with heavy, driving basslines providing the relentless energy that powers the song. Dark, delicious, and damned good. (Phantasmagoria era Damned good, at that.) "The Mirror", as we have already established, is a song which, left to my own devices, I could quite happily elope with and start a new, simpler life away from it all.
"Silent Love", had it been around at the time, would have been labeled part of the "Big Music," that poetic term named for The Waterboys' expansive sound, that took in Big Country's Celtic dreams, The Bunnymen's Doorsian love affair, and U2's anthemic ambitions. The ep ends with "High Fever", a song that captures Julian Cope's adventurousness and even echoes with The Stone Roses' psychedelic-dance-rock wig-outs.
I don't know how they manage to touch so many reference points and yet still sound cohesive and of themselves. But if it were easy, everyone would be doing it.
EP order
Apple Music
The Mirror
Soundcloud