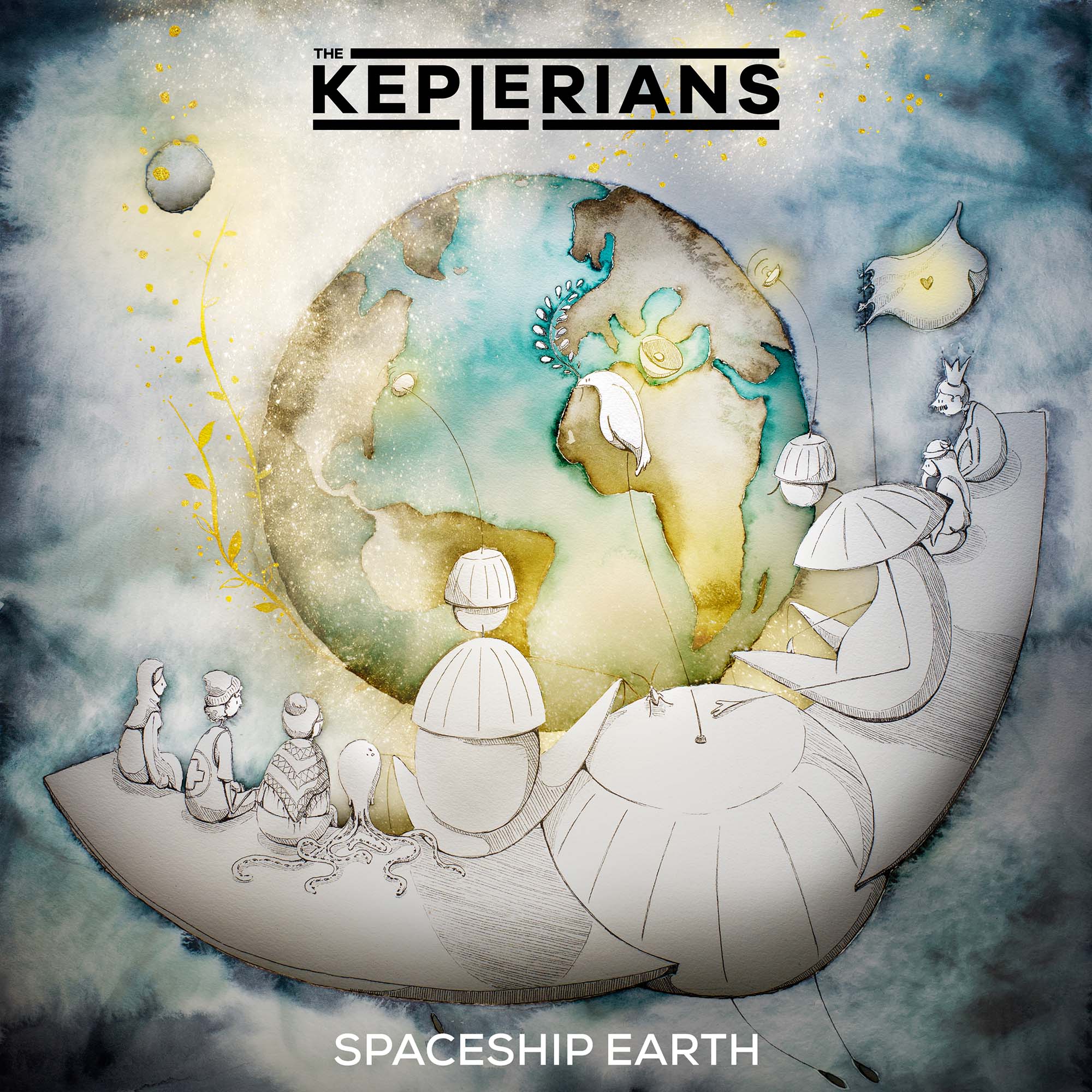 7 April 2022
So, the question is this. Are The Keplerians a bunch of high-octane, Portuguese, euro-dance music creators appropriating alien imagery to make themselves more mystical and fun or are they actually visitors from another planet who are trying to communicate with us through the medium of ultra-hip dance music?
Not that it matters, it is the results that speak for themselves and it is safe to say that the music that they produce is fantastic. Across three far out and groovesome tracks they deliver hypnotic and confident, anthemic and infectious dance numbers.
The title track kicks things off with one simple and seductive message, a mantra for the Age of Aquarius, a slogan from Gaia itself put to the jaunt and jive of a cool future disco beat. Final Frontier continues in the same vein, an instrumental piece built out of beatific beat and beautiful bluster. But it is the final track, The Place We Call Home, which really throws you a curveball. The music is in the same vein as what has gone before but this time it is joined by a glorious vocal line, one that reminds us that this is the only planet that we have ever called home…best we look after it.
Spaceship Earth EP order
Spotify