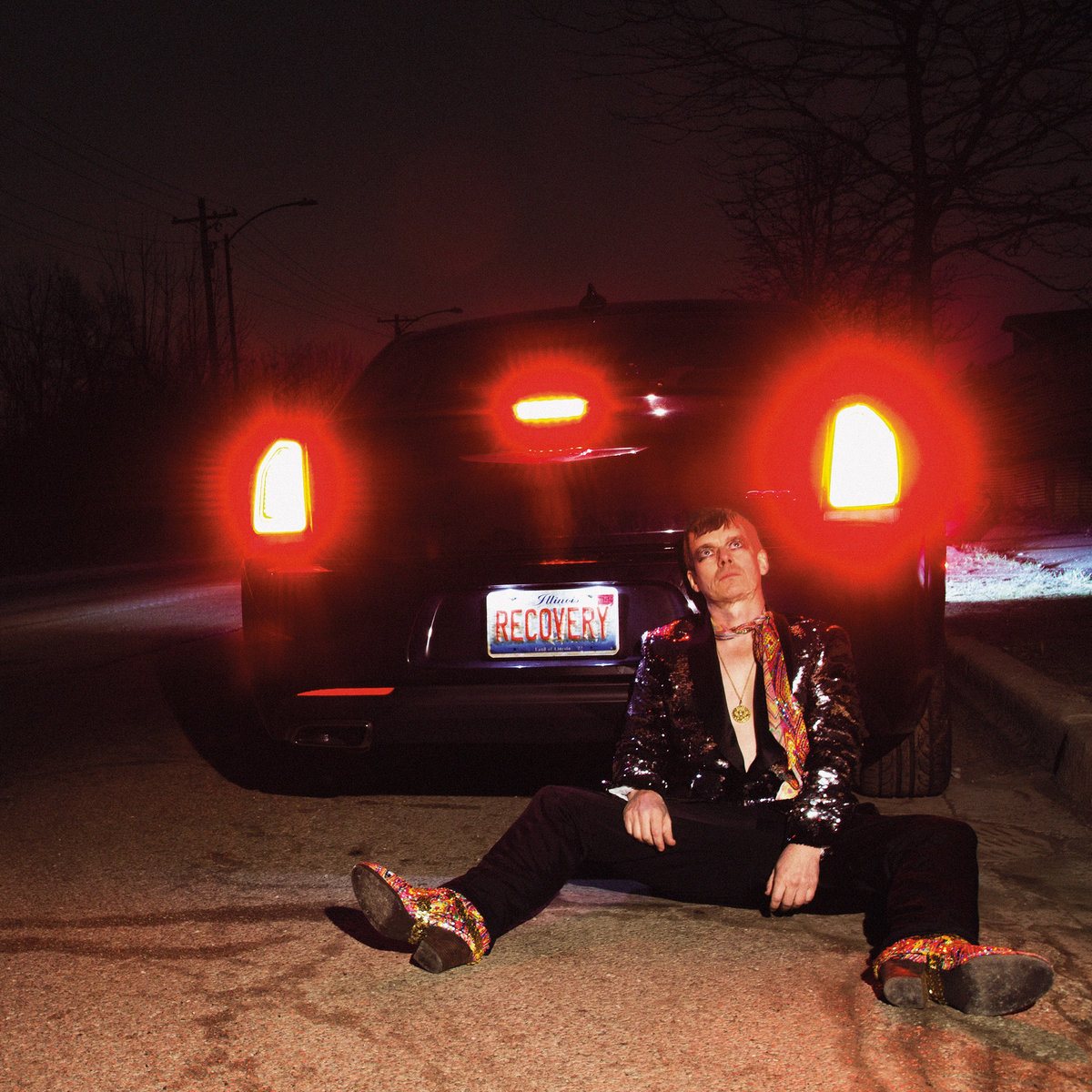 15 March 2020
Simply put, this recording ie the sound of someone enjoying what they do. With a fearlessness that is both admirable and needed. Bobby Conn is one of those artists who does not take himself too seriously, but that is a slight paradox as he pumps his soul into creating his music. At this present time of uncertainty, pandemics and of course political unrest, this is the sort of music needed to lift us out of our doldrums. The aptly titled Recovery can point to many things, but I prefer to think of it as a recovery from a monotonous existence into a life worth living. 

This homegrown-hero of Chicago has so far blazed a trail of adulation, and why not, he has after all put the work in. Since his self-titled debut in 1997 his style has had mixed responses, until he struck a high with
The Golden Age
(2001). Since then, Bobby (aka Jeffrey Stafford), has kept a steady stream of quality, fusing progressive, art-house works that sizzle with subtle, social commentary. Right up to his recent work
Macaroni
(2012), a steady stream of quirky, stylish sounds have spilled from his creative core. Which is why
Recovery
, and its ten tracks, are something to appreciate. 
On approach expectations abound, as this is one his finest works since that aforementioned The Golden Age. The importance is that Bobby is stretching his capabilities and creating, not simply making music for the hell of it. The album starts respectively rolling with the title track, a slick funk driven scat, from there into the trance commentary of "Disposable Future". A clever, witty view into modern society, technology and our reliance on it. Before it clicks into an eighties, uplifting style… a classic floor filler in a Trans Am. The mono tones of Phil Spector comes to life with a snare crack in "Good Old Days". The uplifting transcendence is in full flight on "No Grownups". This is the feel good, energetic Bowiesque style that Bobby nails effortlessly. 
Further into the adventurous outing, and the gentle bass of "On The Nose" gives a cinematic appeal to the track. A thematic builder, a head bopping delight. A smattering of ELO strings on "Bijou" before Bobby gives it socks and pulls out the cool lyrics, delivers them with a precision execution.  Personally "Disaster" gives it's best minimalist nod to the eighties, your nostalgic toes are curling as the track stutters forwards. The self-reflective "It's A Young Man's Game", brings drama to the proceedings. As he sings "I just can't get enough" you know this is a look inwards at his own demons. 
As the album comes to a close with the joyful "Always Already", it gives a fine slow tempo soundscape to what is an extraordinary piece of work. In truth Bobby Conn presents a light in the darkness in our lives at this point in time. Nothing complicated just good ideas and a style which is hard to resist. 
Tracklist;
 1.Recovery
 2.Disposable Future
 3.Good Old Days
 4.No Grownups
 5.Brother
 6.On The Nose
 7.Bijou
 8.Disaster
 9.It's A Young Man's Game
10.Always Already
For More Info: 
Bandcamp
Facebook