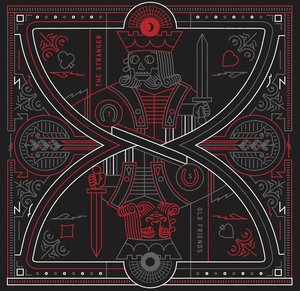 13 February 2020
Triggers and Slips have survived ten years now in our scene. Back then, Band of Annuals, Motherless Cowboys, and numerous other bands keeping the tradition of Uncle Tupelo alive, were thriving in the Salt City. Now, eclipsing so many bands that have come and gone like a bus no one was waiting for, Triggers and Slips are the face of Utah alt-country. Despite the ebb and flow of attendance at shows, Triggers and Slips have soldiered on, playing for crowds of eight with the same devotion as they have for a sold out show. Their fortitude in a tumultuous music scene has reaped them the benefit of being a remarkably well sorted and goddamn fun band. They know their sound and they will never apologize for it.
Undeniably Americana, with a tasteful seasoning of steel guitar and a persisting beat to make any rhythm player lift their heel, Morgan Snow and his crew have carved out a niche in our hub.
Morgan Snow, front man and guitar player, carries a voice that can fill up a room and plaster the walls. His voice at first sounds like it's coming from his palate, but then he will lean into it, broadcasting a sound that can fill a swimming pool. And you will want to do backstrokes in his soulful, ever so slightly nasal voice.
The first track is a distinctly country tune, feeling right at home in the weird, remote cantinas that scatter across the sparsely populated southwestern part of the country we live in. It feels a little like a Waylon Jennings tune, but certainly not a copy. The "dance-y", country introduction to the album is merely an appetizer for the ride you'll take on listen.
Track two, "Natchez Trace," feels very Hank Williams Sr. Haunting, with a driving melody offset by the chorus breakup. It tells a cautionary tale. The driving line in the chorus, "The last thing he saw was the blur of the stars," captivates in this learn-from-your-elders sort of fable. It leads into John Davis' guitar and Greg Midgley's piano. Now while I could dissect this album track-by-track, I would rather not spoil the experience for other listeners. I'll offer just a couple more anecdotes.
"Blue Smoke" is a tune that speaks to me – a wandering miscreant. This song is penned and performed by lead guitar player, John Davis. It comes from a mindset outside of the norms of the roots rock genre but fits in all too well.
Going forward, the album holds a meandering line of alt-country. There's always a common denominator, keeping the album cohesive while it wanders into some blue-eyed soul and into some very earnest singer-songwriter tunes. By the end of the album there's a sense of completeness. While I am particularly fond of their rendition of Alice In Chains' "The Rooster," ending the album with it just doesn't quite feel right. A great tribute, but just slightly out of line with the feel of the album. Don't let this dissuade you from giving it a shot, though.
Triggers and Slips belongs in any Americana fans' collection. File this one a little closer to your old "honky-tonk" records, maybe not in with your Lucero or Old 97's.
The Stranger is available via SoundCloud, iTunes, Amazon Music, Spotify, Facebook, Youtube, and iHeartRadio.