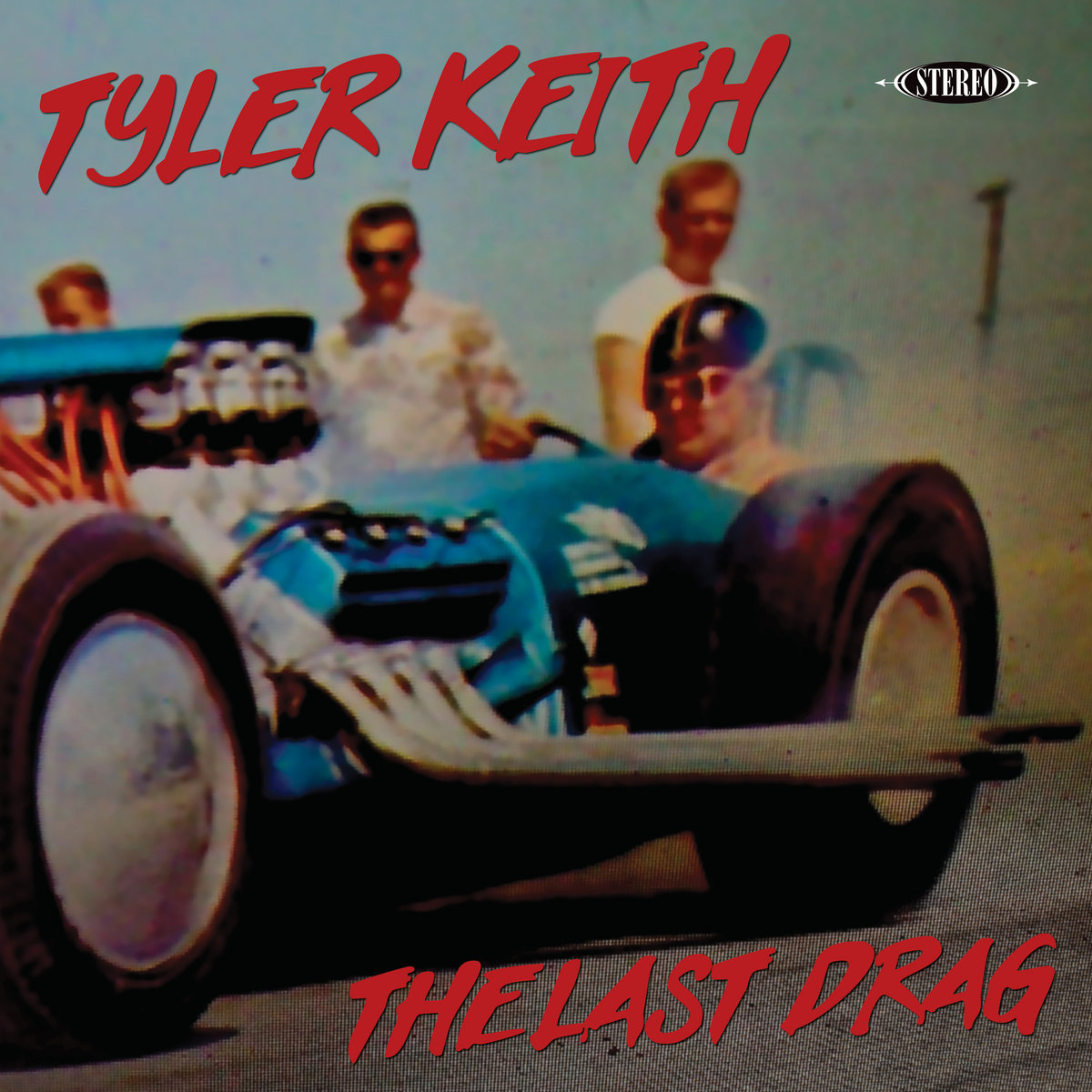 13 May 2020
Over the last decade, with rock-n-roll in a seemingly hospice-like condition for those who even dare to care, Mississippi's Tyler Keith has put out some of the fieriest music of his life through his work with the Apostles, Teardrop City, and solo. And that's saying something, considering Keith's resume in the previous 20 years with the mighty Preacher's Kids and, perhaps most famously, the Neckbones, who released two celebrated albums for Fat Possum in the late 1990s as the bad ass garage punk band amongst the label's bad ass bluesmen, which included R.L. Burnside and Junior Kimbrough.
The Last Drag marks only Keith's second solo album and first full-length for a label, Memphis' Black & Wyatt Records, since the Preacher's Kids. He self-released his first solo album, Alias: Kid Twist, an acoustic effort on which he played all the instruments, in 2015.
Keith's music thrives on spontaneity, and the recording sessions for The Last Drag seem to have offered just that. According to the label, recording began one weekend with Bronson Tew at Dial Back Studios in Water Valley, Mississippi, after another band cancelled at the last minute, giving Keith unexpected studio time. Over 37 minutes and 10 songs, Keith shows he made the most of it, delivering yet another wondrously impressive release.
Colorfully explored themes of regret, loneliness, and desire as well as nods to movies, literature and, of course, rock-n-roll's dusty past are present on the album, as they are throughout Keith's recordings. The "rolling stone" on "Take Me Home" wants to make a "connection on my telephone," while the swaying title track features an untrustworthy narrator who channels Jerry Lee Lewis to tell his lover he'll won't change for anyone but her. Meanwhile, the further adventures of Stagger Lee and Billy are explored in the delightful (and Neckbones recalling) "Down By The …"
Despite the solo status of the album, Keith gets standout assistance on The Last Drag. Energized by Tew's galloping drumming, "Born Again Virgin" offers Bobby Fuller-meets-1970s NYC-punk kicks, while members of the Squirrel Nut Zippers contribute horns to the cool, Western-inspired "Shame, Lies & Cruelty."
The album ends with two songs that highlight the great diversity and massive fun of The Last Drag, with the most poppy song, the fabulous "Beat Temptation," followed by the manic "Have You Ever Gone Insane."