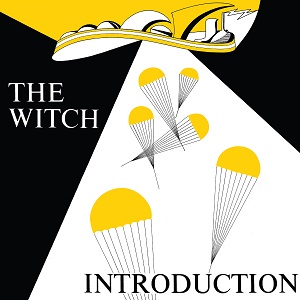 19 February 2021
Zamrock, the African nation of Zambia's indelible contribution to the wide umbrella of rock & roll, had to start somewhere, and this is it. Originally released in 1972 as a privately pressed LP, Introduction started the journey not only of WITCH, its eventually stadium-filling creators, but also the genre itself.
Led by singer Jagari – Emanyeo Chanda to his mum – WITCH (an acronym for We Intend To Cause Havoc, rather than a reference to a sorceress) put its own musical heritage to the side and adopted the sound of American and British rock, with straightforward rhythms, skittering organ and plentiful lead guitar. Clearly remastered from an old vinyl copy (complete with consistent crackle), Introduction mixes psychedelicized folk rock ("You Better Know")and mellow blues ("Feeling High") with the no-frills rock & roll of "That's What I Want" and "Like a Chicken," with clear debts to the Rolling Stones and the better tunes on the Nuggets compilations.
Not really any better or worse than hundreds of other garage rockers of the period, WITCH didn't become major innovators like contemporaries Musi-O-Tunya or Ngozi Family, and Introduction may not be the first slab one reaches for when a Zamrock fix is required. But it's an important historical document nonetheless, the genesis of an entire wing of African rock.