13 December 2017
It's not often that albums can evoke a strain of nostalgia while still presenting something new and re-listen worthy. It's what every music fan wishes when a favorite band puts out a new album that never holds up to the expectation. A View of Earth from the Moon's album "Closer to a Ghost" is the first album from the band, but it greets you like an old friend with the contradiction of new and familiar sounds.
A View of Earth from the Moon is comprised of Seattle's own Jon Fickes, a utility man writing, singing and playing everything on the album except drums, strings, and sax. If "Closer to a Ghost" conjures tones of 60's mods or 90's Britpop, it may be due to Fickes love for Oasis and past of touring in a Beatles tribute. Fickes comments "I write songs about love and meaning and finding my place in the world and how I'm always seeking truth".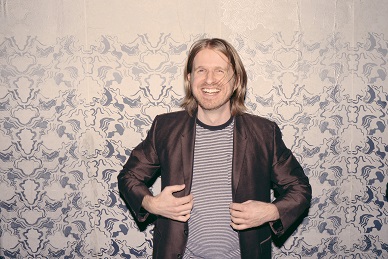 The track "I Had to Go In to Come Back Out Again" crashes open and continues to roll with heavy drum punches and attractive guitar rhythms. Definitely, a favorite to jam out to. While "How I Lost You" is a slow down story song with morose breakup backstory. Yet the sad circumstances the song still comes out hopeful. The album's single "Distance Runner" is a list song that's filled with catchy and delightful comparison's like "your face is like the movies, you're like Daryl Hannah". Check out the video here
A View of Earth from the Moon definitely is a band to look forward to. A west coast tour is planned for the beginning of 2018 with stripped-down performances of the songs. "Closer to a Ghost" is available now on the website and on Itunes.
http://aviewofearthfromthemoon.com/