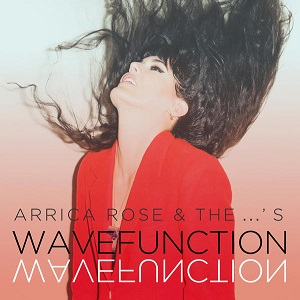 20 November 2014
A dozen or so years into her solo career, Los Angeles singer/songwriter, Arrica Rose, continues her musical journey with an album that focuses on the duality of the vinyl format while retaining a solidarity in sequential listening.
Wavefunction shows Rose's blossoming versatility as a songwriter. The first half of the album carries her upbeat side with the Linda Ronstadt-ish rocker "Love You Like That", the Stevie Nicks-like "Tiny Broken Boats" and the first version of "Oh the Day (Then the Night)," which recalls Carly Simon in its feminine strength. A dreamy cover of Roy Orbison's "In Dreams" rounds things out before the tempo turns down on the second half with the anthemic, ethereal Emmylou Harris-esque "Safety Pin." "The Shallow End" conjures The Cowboy Junkies' dreamy lullaby quality, while "Cut It Out" bares the emotional strain of Come. A whispy, quiet version of "(Oh the Day) Then the Night" closes the album on a floating dreampop note.
With solid backing from her band, The …'s (Dot Dot Dots), Arrica Rose has cemented her position in the canon of great singer/songwriters. May her path continue until it's over.