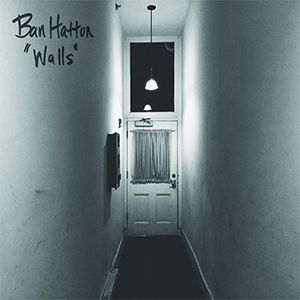 26 October 2015
Richmond's Ban Hatton is a folk singer cut from the same cloth of Americana's rusted and frayed like Ryan Adams and Tom Petty. On his new record, Walls, Hatton sings with an indelible eagerness and passion of both the positives and negatives of the human spirit.
The title is a somewhat ironic one, because Hatton has metaphorically torn down all of his own walls, making a very direct and personal record in every aspect. He writes as if he were a storyteller or a traveling troubadour collecting tales, and his painterly lyricism offers glimpses into little vignettes of everyday life.
On songs like "Brothers" there is a sense of weary destitution, but there remains a lingering optimism that may be a little naive yet is nevertheless key to themes common within the genre and attitude. Elsewhere, he approaches lovelorn themes from ground similar to Another Side era Bob Dylan on songs like "Oncoming Lights (for Casey)." The entire album is immersive and rich in depth, proving the possibilities are endless for the future of Ban Hatton.