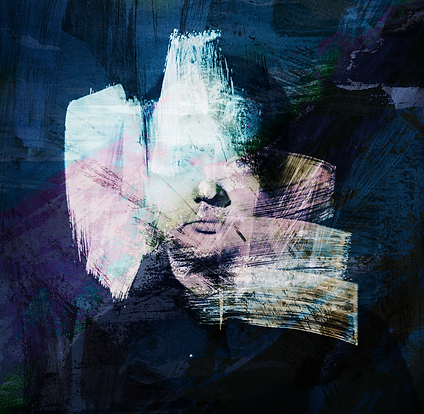 26 May 2023
Is it possible to make music that explores the potential of the digital age without losing the tones and textures of more traditional music making? Can someone sound like they are making great sonic leaps forward without leaving time to tip their hat to the influences of the past? Do ambiance and energy, grandure and grace, muscle and melody belong not only on the same album but in the same song, perhaps even in the same, brief contrasting moment? Do opposites attract? Well, the answer has to be yes on all counts because those musical dichotomies are everything that Bitter Work, the third album from Ben Noble, is all about.
You only have to listen to tracks like "Predator" with its off-kilter and scatter gun beats, rich and melodic bass lines, atmospheric spaces, and dynamic drives to answer the above questions.
Bitter Work carries on from Where The Light Gets In, left off, taking that heady mix of pastoral folk and ambient electronica at one end and more eclectic Radiohead-esque experimentation and adventurous avant-pop at the other, to even further sonic heights. It is far from a case of more of the same but more like a if-you-liked-that-you'll-really-love-this situation.
"The Lowly Ones" is built on glitchy tribalism, "misterchristianwhiteman" pushes all the electronic buttons for those into trippy, understated dance alternatives, and the title track is a neat slice of folktronica which seems to be a signpost pointing to his more folk past and one possible purely electronic future.
It is always great to watch artists evolve, and the sonic arc between his Whiskey Priest debut and where we find him now shows us that this is an artist keen to explore. Explore new styles. New instruments. New ways of making music. New directions. New possible future destinations. And that is the sort of artist that is much needed in the world.
Website
Facebook
Instagram
Twitter
YouTube