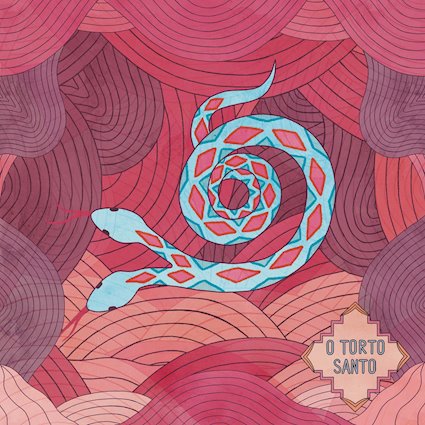 21 March 2023
Ahead of a new album, Arte Bruta, Brazilian psych-rockers Bike have released "O Torto Santo" to lay the groundwork. And what a single it is, a cool blend of slightly trippy vibes, sunshine breaking through the haze sonics, drifting ambiance, and some darker, more brooding musical lines to add ballast and edge.
Although hardly a sound that is easily categorizable, it does pass through, or at least skirt, the sort of musical territory that is home to the likes of Tame Impala, Brian Jonestown Massacre, Ty Segall, as well as their fellow countrymen and DIY adventurers Os Mutantes.
And if such reference points act as sonic stepping stones and a portal into their world, it is a new world for the band in many ways. Rather than continuing the sonic journey that previous albums suggest, Arte Bruta is a departure from what has gone before. Here, they have garnered all their favorite sounds and ideas from earlier albums, no matter how contrasting they might seem, and put to use sonic slices and discarded soundscapes left on the studio floor to create something of a new direction for the band.
It takes a brave band to step out of conformity and expectation and take existing fans and followers on a new journey, but to be fair, it is an attitude that they have always exhibited as they jump from one creative urge to the next.
The ability to simultaneously confound expectations and yet please their loyal following while also attracting new blood to the cause, is something that many bands fail to do. But, not all, for it is just such a spirit of adventure which ensures that Bike has an exciting, creative, and wonderfully unpredictable future ahead of them.
O Torto Santo
Spotify
Soundcloud
Album order / Bandcamp