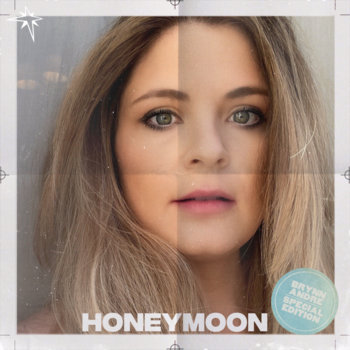 19 July 2023
Whereas we often talk about music sitting between various genres, sounds, or styles, there is a more interesting balancing act at work on Honeymoon, the latest album from Brynn Andre. Although she does straddle genres, more of which later, the fact that she makes music that explores key stages in life is the more interesting factor. If her debut talked about that point, usually somewhere in our twenties, when we are balancing the freedoms of our formative years and the knowledge that we are now faced with responsibility, maturity, and perhaps even loneliness, this album continues the story, discussing even deeper issues that can only be talked about and tackled once the Honeymoon is over. Hence the title.
But although lyrically it muses on this crossroads time of life, the place from which youthful abandon has disappeared in the rearview mirror and the long highway of adulthood that we are on still looms long before us; it is also full of optimism and a reminder that there is much to be appreciative of. That nice guys are out there if you look hard enough, that nostalgia isn't what it used to be, that this is the time of life when you truly grow into the person you are destined to be, that struggle is cathartic, and failure is what enables us to become stronger.
And musically, too, there is plenty to unpack. The songs blend a soothing soulfulness with more adventurous electronic components, ambient soundscaping with pop immediacy, and intelligence with sonic adventurousness.
It is pop, I guess, pop with poise, pop with purpose, pop that swerves the cliches and ignores the usual throwaway, style over substance, attitudes of the genre. So if these songs are pop in the traditional sense, then they are throwaway songs you will want to keep forever.