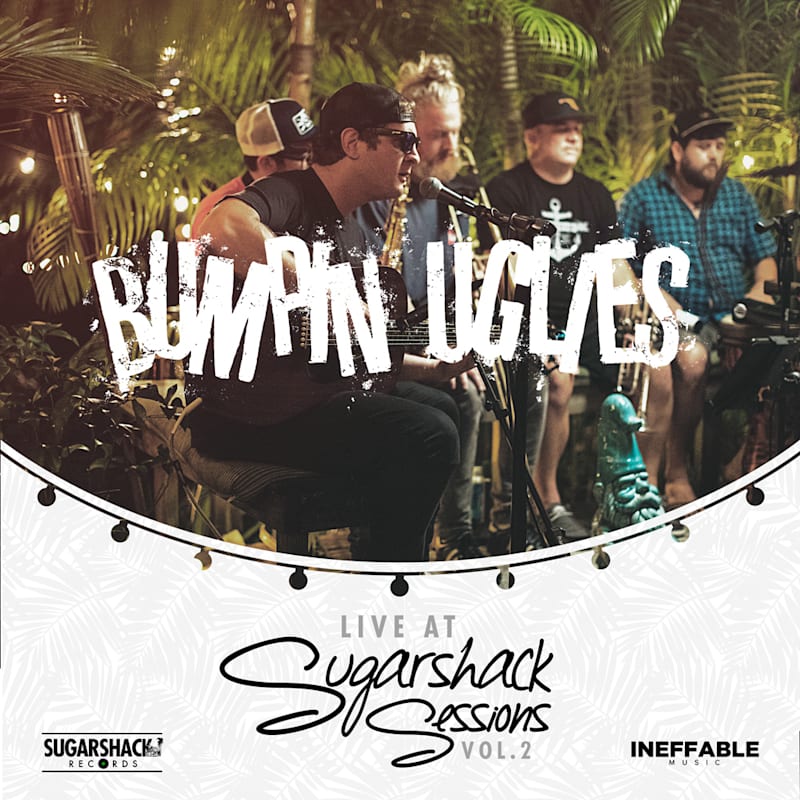 18 April 2023
Punk and reggae have always been close and comfortable traveling companions, at least in the UK, from whence I write this. Back in the day, the outlawed punk and the underground dub and reggae scenes found themselves unlikely allies against the powers that be, then friends and eventually collaborators spawning the Two Tone movement on this side of the water, forging ska-punk on the other. Since then, the two genres have made for easy bed-fellows.
Bumpin Uglies is the sound of those two forces coming together to make a sound that echoes with punk spirit and drives on funky, ska, and reggae grooves. But more than that, in the music, there is both wit and wisdom, profundity and (the gentlest) profanity, fun and energy, and a whole bunch of well-crafted and infectious songs.
Live at Sugarshack Sessions sees them take, for the most part, their own songs (there is a splendid reworking of Jason Isbell's "Cover Me Up" to be found here too,) and give them the live, as it happens, in-the-moment treatment. And they make a glorious sound as they do so. It is hard to put your finger on the album's high point; the musical standard, energy, infectiousness, and beguiling nature of their songs never falter for the duration. But if forced to choose, "Lie to Me", which features the additional vocal skills of Joey Harkum, should be mentioned in dispatches, as does "Serving" which sees them lean into the reggae sound hard and "Make It Through the Day" is a ska-tastic and skank-a-delic choice sonic cut.
Not only a fantastic album but, as live sessions go, a poised, polished, and near-perfect piece of work.