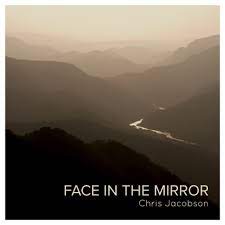 13 November 2023
Alright, let me break it down for you – the distinction between rock music and rock 'n' roll in this modern age is pretty damn clear. Rock music? It's earnest, heavy, this towering monolith that all too often reeks of pretension. Now, rock 'n' roll, my friend, that's a whole different beast. It's spacious, groovy, light on its feet, nimble, and, most importantly, it's a damn good time. Forget the academic mumbo-jumbo; just spin "Face In The Mirror," the latest sonic blast from Chris Jacobson – the living, breathing epitome of modern-day rock 'n' roll.
From the get-go, that three-chord, downward-driving salvo, that solid beat, and the relentless bassline lay down the law. It's not just about what's happening; it's what's not there that makes all the difference. This track has room to breathe; riffs are staccato blasts, not overwhelming onslaughts, letting the light seep in. And why does that matter? Well, it's the existence of this space that births the swing, the swagger, the bounce, and those boogie-inducing beats—the perfect cocktail of muscle and melody, grit and groove. Oh, that groove! Even our lord himself, Tom Petty, would've thrown down to grab hold of a tune like this!
I love this song, man. Despite its tough exterior and rough edges, it's doing what rock 'n' roll has always done. It makes you wanna move, dance, throw some wild shapes, cut a rug, wig out—whatever the cool kids are calling it these days!
Website
Facebook
Spotify
Instagram