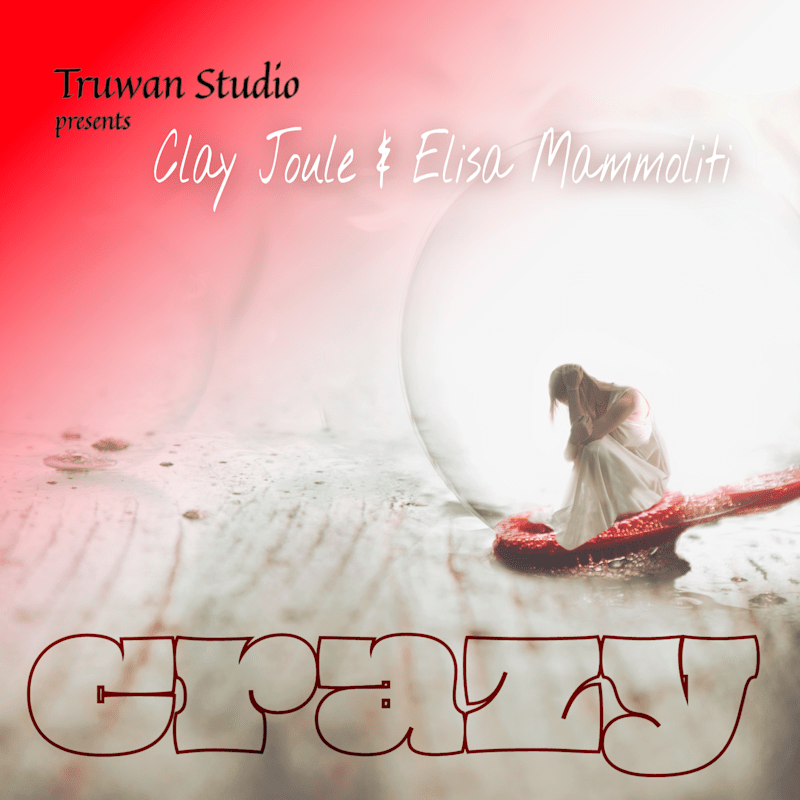 24 May 2023
As soon as I hear these first vibrant tones and buoyant energy of "Crazy," the latest single from Clay Joule & Elisa Mammoliti, I am immediately reminded of that famous quote from Jack Kerouac, you know, the one about the "…..mad ones, the ones who are mad to live, mad to talk, mad to be saved, desirous of everything at the same time, the ones who never yawn or say a commonplace thing, but burn, burn, burn…" This music comes from the same place, celebrating the same sense of individualism, gentle eccentricity, lust for life, and creative madness.
Once again aided and abetted by Elisa Mammoliti, Clay Joule always has something to say. More often than not, it is deep and passionate, poignant and powerful; however, the tone is more fun but no less frivolous. A celebration of the glories of a life well lived and not being afraid to take the road less traveled.
And the music beautifully backs up the sentiment found in the lyrics. It is full of pop grooves, inside jokes, and funny asides; it is infectious and energetic to the point of euphoria. Yet it is more than just your average Day-glo pop song, and the fact that it isn't is in no small part thanks to Mammoliti's vocal input. As a balance to the punchy male vocal, she adds more hazy harmonies, operatic crescendos, and soft, spoken word interludes. And this vocal ebb and flow, this boy/girl trade-off, set up some brilliant dynamics within the song.
Add into that the more driven guitars, which add muscle to the melody, the strange interludes – count downs, electronic weirdness, explosions, bubbles popping, and even an indecorous but mirthsome burp to act as the final comment of the song. Guitar solos soar, dance rhythms beg you to hit the dance floor and cut a rug, flip your wig, throw some crazy (natch!) shapes, and soon you realize that you are at the song's mercy, caught up in its power-pop brilliance.
With this latest release, Clay Joule solidifies his position as one to watch within the music industry. His ability to push creative boundaries and defy genre conventions sets him apart from the pack; no genre is out of bounds, no style is beyond his reach, and "Crazy" is a testament to his artistry.