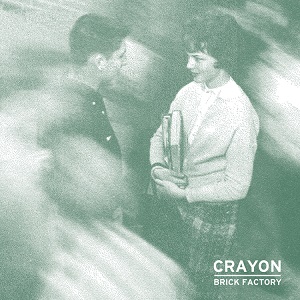 5 December 2014
Out of print almost immediately after it was released, Crayon's sole full-length, one of Sebadoh founder Lou Barlow's top ten albums of 1994, finally receives its first reissue – on vinyl, no less.
Brick Factory teeters between charismatic inept indie pop and early Nirvana distortion. Snotty melodic sing-a-longs voiced by bassist Sean Tollefson (pre-Tullycraft) merge with scuzzball fuzz personified by guitarist Brad Roberts. Behind them, Jeff Fell (also pre-Tullycraft) holds it down with his ecstatic, adolescent drumming. These are songs of the teenage experience, heart-felt and honest, recorded with a drive to tell a story, no matter how mundane it seems to adults or how many mistakes were made in the process. It's like F.Y.P. eschewing the hardcore in favor of The Shaggs.
Twenty years later, fans still hold Crayon in high regard. Spin Brick Factory on your turntable and find out why.