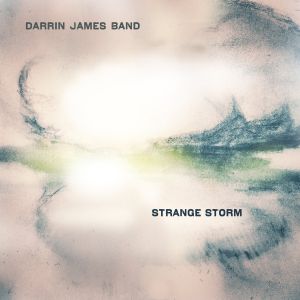 9 November 2016
Kentucky-born, Detroit-raised, and Michigan-residing (with a 10-year stint in Brooklyn) singer-songwriter Darrin James released his 3rd album, Strange Storm, as the James Darrin Band on October 18th via Ravine Records.
James trenchantly tackles timely American topics like pervasive violence, unchecked greed, religious hypocrisy, and political turbulence, while mixing it up musically by incorporating diverse influences into his lively sound, including folk, blues, and rock 'n' roll. James has surrounded himself with a talented line-up of collaborators from Detroit, and Michigan in general, for Strange Storm.
On the dynamite title track, Detroit's "Queen of the Blues" Thornetta Davis provides urgent backing vocals and Ross Huff contributes on trumpet. James captures about one-half of the US's sentiments when he growls out with foreboding authority the resonant lyrics, "A strange storm has rolled on in / flooding us all just like they said." There's a strange storm blowin' across the land and the winds of change don't necessarily mean it's for the better…
Bluesy guitar licks and a rapidly picked electric guitar open the number, before it plunges quickly ahead with a kicky rhythm of shifting drum beats and cymbal ticks. Pressed organ notes tremble in the backdrop along with a pushy pump of plump horn blasts. James emits his declarations with grizzled gusto, sounding a bit like a cross between a calmer Greg Dulli and a more animated Mark Lanegan.
A turbulent sonic stew brews throughout "Strange Storm" that reflects the current state of the nation. James gets down to brass tacks at the midway point on the track, direly intoning, "More war up ahead / More terror, destruction, and dread / How many children are dead? / Their blood should stain us red." James' bleak outlook is wrapped up in a dynamic and engaging sonic package that makes the potency of his words all the more stark – and damning.
Official Site
Facebook
Bandcamp