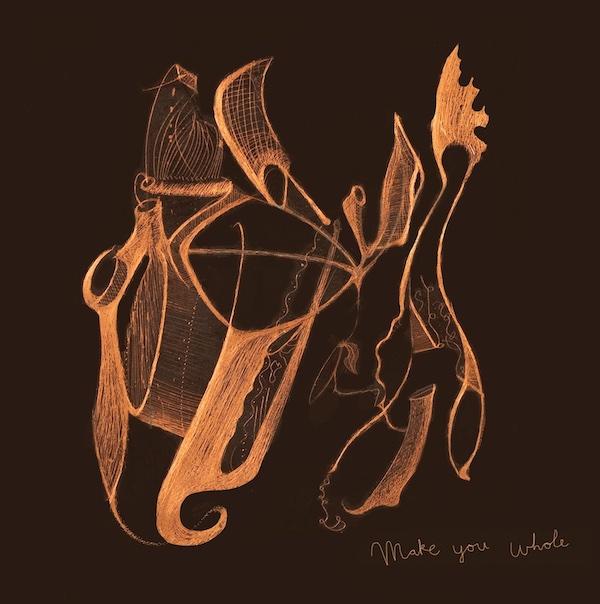 12 May 2023
Some would have us believe that there is a lost or secret chord in music, one which, according to Leonard Cohen at least, "David played, and it pleased the lord," a chord which many musicians have dedicated a lifetime to try to find. If that is the case, then similarly, Dilly Dally Alley is a band searching for the perfect groove. If this is so, then Make You Whole, their debut album, is a record of their musical quest to date.
If the opening salvo, "Reaching Out to the Blue Sky," might leave you a bit unsure of what you have let yourself in for, as soon as that fades out, "Give Yourself Up to Yourself," offers some clarity. As it floats by, you are presented with an ornate weave of soulful sounds and slightly jazzy eclecticism, with Sophia Spiegel's seductive and sublime, slightly sixties-infused vocals dancing delicately over the top.
"See How She Moves" blends in some funky bass grooves, the result feeling like some cool West Coast jazz drifting by from an earlier era, "Bathtub Born" is a heavenly haze of ambient vocals and delicate instrumentation, and "You're Not the One" ebbs and flows between breezy brass crescendoes and more lulling lows.
There is something otherworldly going on here. Something timeless. Something that skips across any number of genres, sounds, styles, and eras. That may be the answer. If you don't concern yourself with where you might fit in musically, then you find that you fit in everywhere or nowhere. You are either universal or unique…or both. How great is that?
(By the way, the secret chord is C Major…I googled it!)
Website
Bandcamp
Facebook
Instagram
Soundcloud
YouTube
Spotify