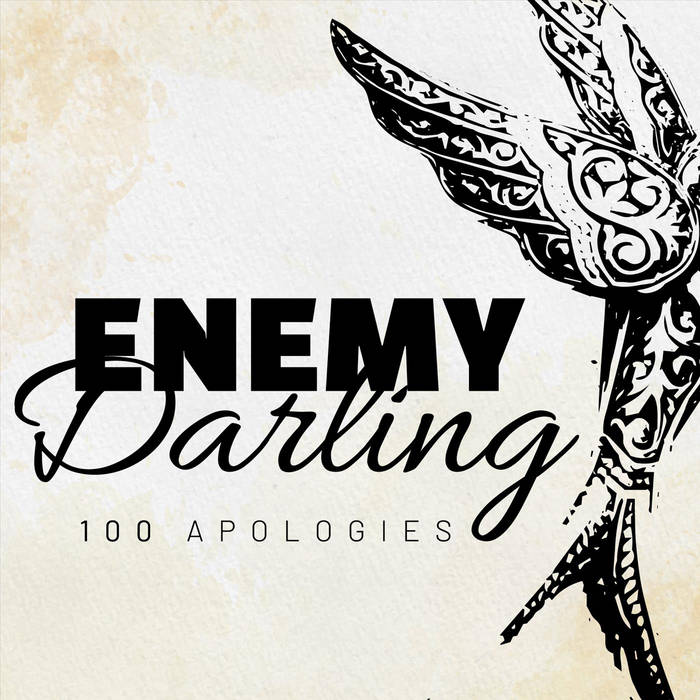 7 November 2023
"100 Apologies" isn't just a tune; it's a sonic manifesto heralding the evolution of folk music, a testament to the genre's unyielding march through the corridors of time—because, let's face it, every genre needs to keep pace with the shifting sands of the musical landscape. But it's more than just a folk song; in fact, the very label feels far too confining for the sonic tapestry unravelling here. This musical journey unfurls, gracefully pirouetting over indie soundscapes, before ultimately finding its footing amidst the raw, anthemic energy of rock. But that's the kind of musical alchemy artists in this post-genre world effortlessly weave—a world where the chains of creative conformity lie discarded in the dust.
It's a great tune, one that traverses realms of rhythmic weight, nimble finger-picked passages, widescreen cinematic vistas, pulsating beats, towering anthemics, and, ultimately, introspective resolutions—all within the tight confines of a four-minute masterpiece.
While it undoubtedly flaunts an abundance of folk finesse and rootsy allure, "100 Apologies" exudes a savvy pop sensibility that gradually gives way to an infectious rock fervour. It's a song steeped in poise and purpose and draped in a rich tapestry of pathos—a song for all seasons, perhaps,… or, should I say, genres.
Enemy Darling is a band that deftly wields the conventional trappings of the folk realm, then defies expectations by casting these sounds into a shimmering sonic landscape that straddles the territories of neo-folk, folk-rock, and acoustic-driven rock. As the song progresses, they don't just flirt with the edges of the rock and roll cosmos; they gleefully plunge headfirst into its pulsating embrace.
"100 Apologies" stands as a resounding testament to the notion that genres and labels, far from serving any meaningful purpose, are but feeble attempts, mainly by journalists. I should know I am one, at corralling the boundless spirit of musical creativity.
Website
Facebook
Soundcloud
Bandcamp