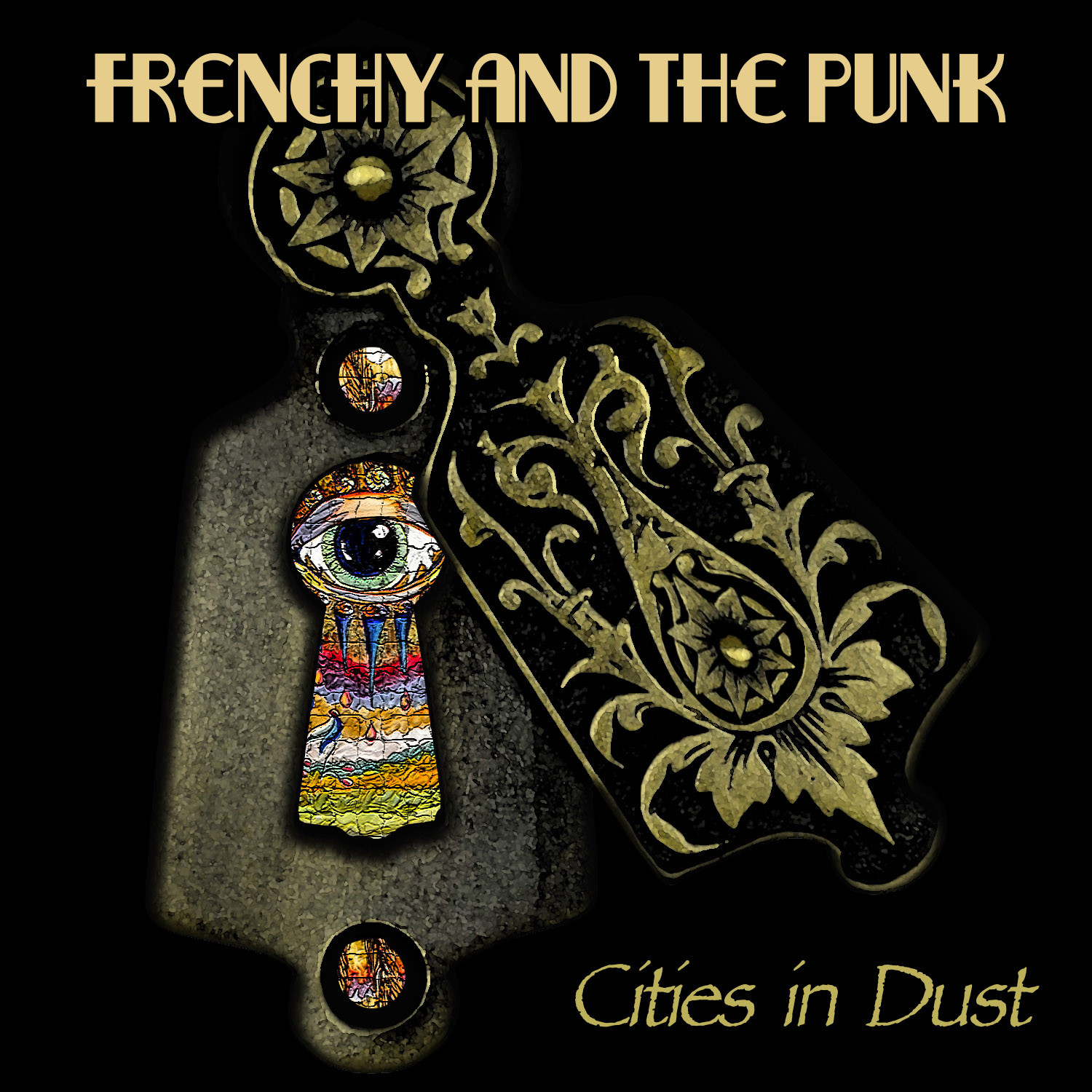 1 November 2023
If Siouxsie and the Banshees were known for being a game-changing band, one pushing a dark-tinged, alternative punk sound into some wonderfully experimental sonic pastures. A band able to hop between genres, styles, and even listener expectations, then who better to cover one of their most iconic songs than Frenchy and the Punk?
But this isn't some random whim. The choice to cover such a song as "Cities in Dust" stems from the song recently marking its enduring thirty-eight-year legacy. Any piece that remains entrenched in the public consciousness for so long undoubtedly deserves a moment of celebration. And celebrate, they do, with a reverence that borders on the divine and devotional.
Attempting to impose one's own sonic will upon such revered tracks would almost certainly come off as keeping the religious metaphor going) sacrilegious. Thus, Frenchy and the Punk opt for the only noble path—they echo the original's essence, and they do so flawlessly. Scott Helland's guitars chime with the same delicate fragility; the backbeats are modestly minimal, serving the song with dutiful restraint. Samantha Stephenson's vocals seamlessly slip into the same sonic fabric that encapsulated Siouxsie Sioux's artistry, not mimicking but rather embodying the very essence of her vocal sound.
If one is to embark upon the ambitious journey of covering a universally cherished song, this is precisely how it should be done.
Bandcamp
Spotify
Zen Ghost LP
Zen Ghost CD order
Temple of Sleep