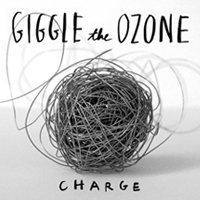 11 November 2011
Given the record's cover, which appears to be a bunch of wire rolled up into a ball and made to look like a birds' nest, I wasn't sure quite what to expect but I did expect this to be weird. To say that this record meets that expectation would be an understatement.
The first track, "Current", comes off as an unholy union of something from Bad Religion's Into the Unknown, Primus (or perhaps The Residents, one of their biggest influences) and '70s analog-sounding synths that bubble like ELP or something akin to that. And that's just the beginning. A concise description of the third track, the cleverly titled "Cyst and Decease", would be "Captain Beefheart in Space". The overall effect of these seven tracks reminds me of one of Weasel Walter's projects, particularly The Flying Luttenbachers and their "brutal prog" aesthetic. Another good reference point is Battles, though vocalist and multi-instrumentalist Dylan Sparrow is a much different vocalist from former Battles vocalist Tyondai Braxton or any of the guest vocalists on their new album Gloss Drop. Also, drummer Steve Honoshowsky is no John Stanier, but then again very few are and he does a great job here. It should also be noted that this album was recorded by downtown New York stalwart Martin Bisi, whose incredible lists of production and engineering credits could make your head spin (if you're so inclined, you can find it here).
Based on the above, you'll be able to tell if this record is for you or not. I suspect that it may not be accessible to many, but for those who crave some weirded-out, almost punked-up modern prog rock, you can get your fix here.