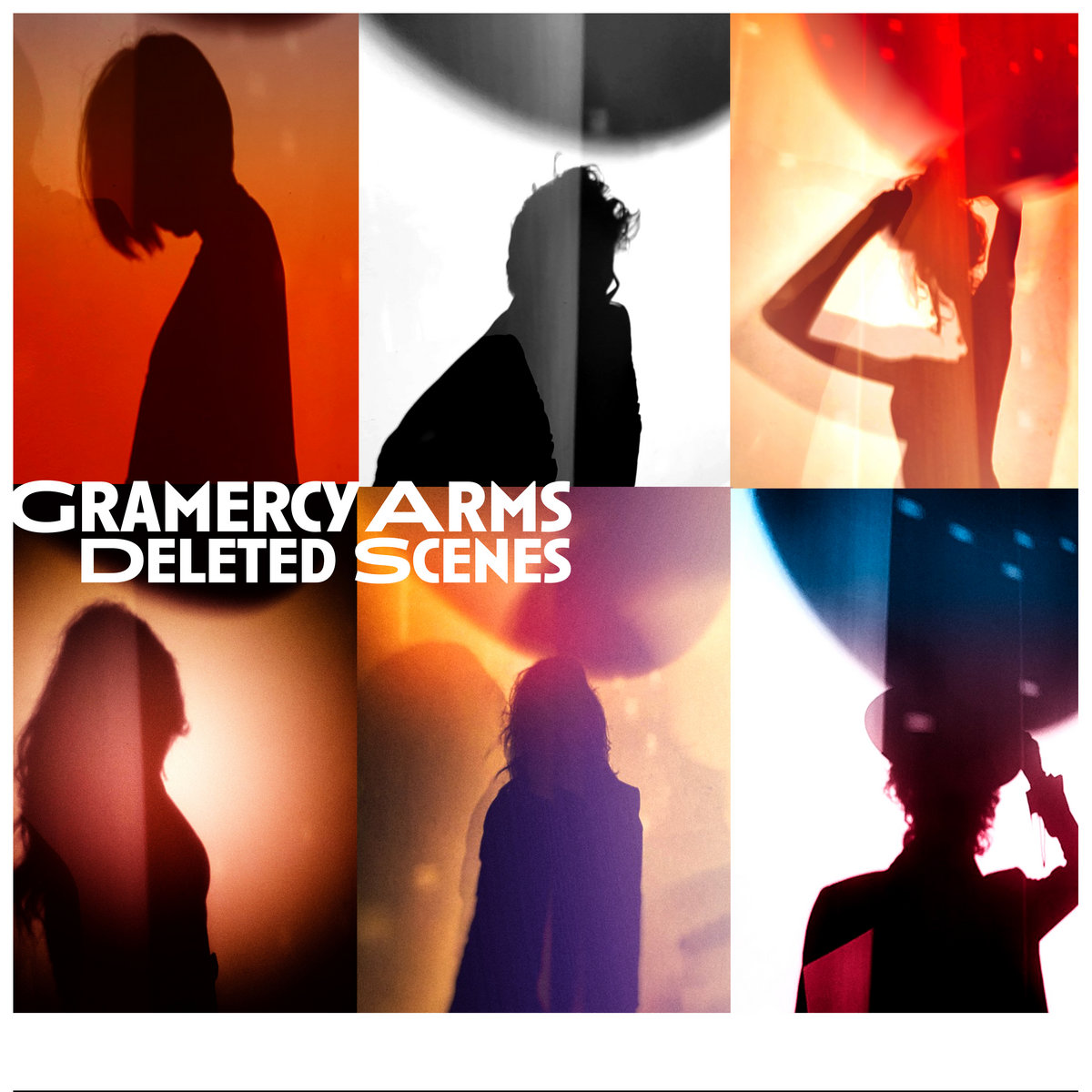 30 March 2023
It is easy to be suspicious of any album that kicks off with its two most recent singles. Front loading, they call it. To the suspicious mind, it might suggest that the band has put their best foot forward and that, perhaps, the recording quality might deteriorate once the more apparent charms are behind you.
Thankfully, having been aware of Gramercy Arms for a while now, I am not of such a suspicious mind, and Deleted Scenes is anything but a front-loaded album. "Yesterday's Girl" and "Tricky Love Stuff", the one-two poised pop punch which starts things off, certainly presents the band with one hell of a challenge, quite a benchmark to follow.
But as you play through the album, instead of wondering how they would follow such mature and well-crafted pop, instead the question is one of how did they decide which songs would be singles. Almost everything found here is fit for such a purpose. I want to shy away from saying that this feels more like a "best of" album but….no, let's not beat around the bush; it does. I really do.
"Never Say Anything" is "Del Amitri -esque," there is hardly a better accolade to be found in my book, "Over Under Love" is a pop-stomp, relentless, marching, anthemic, and "It's Hard Not To Love You" is a gorgeous slice of chiming and charming music.
Whenever I listen to music like this, it makes me realize just how far pop music has drifted away from its core. Today it is guest rappers and dance routines, studio gimmickry, ranks of co-writers, and platoons of producers that seem to lie at the heart of what most would consider to be pop music. Deleted Scenes is many things, but it is also a reminder of what pop music was about, leaning in as it does to a '70s and eighties golden age. And perhaps, what it could be again.
Imagine if today's pop charts were filled with music that sounded like this. Wouldn't that be something?
Deleted Scenes LP
Tricky Love Stuff
Spotify
Order / stream the single
Yesterday's Girl – Magic Door Session