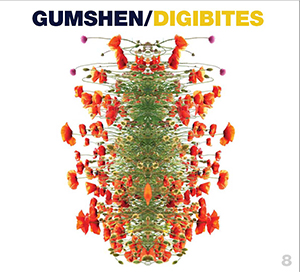 29 April 2015
Indie Rock four-piece Gumshen are veterans of the Seattle music scene, playing a unique, stylized version of rock and dance music. The band has been around since 2007, and although they started out as a traditional rock quartet, they slowly began introducing more and more electronic influences.
On their newest album, DigiBites, release April 1st, these EDM influences are brought to the forefront more than ever before. It's easy to say this is the most straight up dance record, while previous offerings showed a more prog-side to the genre. Traces of prog still exist on extended, more experimental songs like "Latency Head," but the emphasis here is more on the grooves than anything else.
This transition is clear on songs like the funk-driven "Don't Stop the Music," with its combination of Nile Rodgers and Bernard Sumner guitars. Although it's often hard for an artist steeped in one genre to make the transition to another and sounding believable, Gumshen certainly are available to adjust to whatever is needed for a particular song or even an entire record.
The sinister grooves of "Pick Up the Slack" sound like DAF backing David Byrne, and the album closes with one of the best dance tracks on the album, "One Track Mind." It sounds like the group emerging from the guise of an EDM haze and showing the band they really are as well as the band they were trying to be. It's a fascinating experimental record, not unlike New Order's headfirst ventures into synthpop, and will be a treat for old and new fans alike.