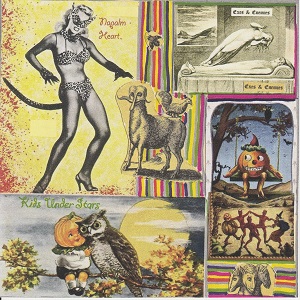 13 January 2015
With twenty years of collaborating under their belts, Boyracer's Stewart Anderson and Eric Stoess of Louisville, KY legends, Hula Hoop, get together again for another small slab of vinyl.
He's Making Violent Love to Me, Mother is the '60s aficionado's wet dream. "Exes and Enemies" kicks things off with a contemplative, Kinks-y look at social media and the way it drags us into the past, while "Napalm Heart delivers some punchy mod power pop fit for the Jam contingent. "Kids Under Stars," on the other hand, explodes with the fury of The MC5 coupled with The Open Mind's penchant for Hendrix worship. It's as solid a release as any, and one that's sure to grace the turntable over and over again, whether anybody wants to hear it or not.
Sometimes, band members step out of their comfort zones into halls of shame, but, when the chemistry is right, such meanderings can be magic. Hulaboy is one such charmed digression that deserves to be recognized as more than a side-project. May future endeavors be as mind-expanding.