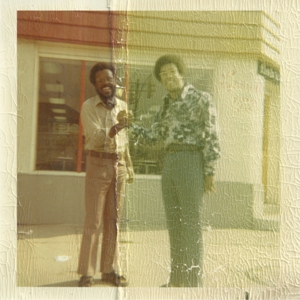 28 July 2016
Chicago's Jeff Parker is a first-class guitarist and a highly in demand session man to the Chicago underground scene. Parker has served as a member of Tortoise since 1998's TNT and has played sideman to artists as diverse as Joshua Redman, Rob Mazurek,and Bill Callahan. Over his 20 year career, Parker has created a handful of impressive albums as leader and his newest The New Breed is no exception.
"Here Comes Ezra" finds Parker moving toward work that he calls "…more beat-oriented in nature." It's feel is one of both sound composition and free improv; grounded by a heavenly groove. As its title suggests, "Visions" is a mind-expanding track. It's heady power lies within its meditative repetition and far out drumming courtesy of Jamire Williams. "Jrifted" let's Parker and the band loose to stretch out, improvise and experiment without straying from the album's overall groove oriented feel.
Built out of ideas that came from home recordings and beat projects dating back to the early 00's, The New Breed is a high mark in Jeff Parker's substantial catalog. It is a testament to Parker's openness to reinterpretation and genre, his gift for composition and his undeniable skills as a player and bandleader.