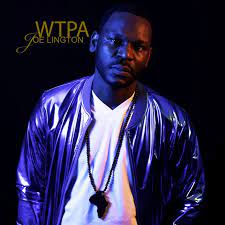 4 November 2023
In the sonic landscape, if you ever sought evidence of the world's musical interconnectedness, one need only turn to the likes of Joe Lington. Hailing from the Irish shores, his musical musings draw deeply from the wellsprings of US R&B, with nods to the stylings of Sisqo and Keith Sweat. Singing in English, French, and Cameroonian, he emerges as a true cross-culture maestro in this post-genre epoch.
"WTPA" (short for Where The Party At) firmly plants one foot in the urban music realm, yet it's the strides beyond those familiar sonic borders that truly set him apart. Yes, there's that effortless fusion of soul and laid-back dance beats, the infectious groove, and the pop-conscious, sing-along chorus. But there's something more – the elegant classical undertones coursing through the song, bestowing a touch of finesse and magnificence upon the whole affair. Throw in Isabel Izzy's enchanting vocals, and you've got yourself a captivating slice of contemporary R&B with a neo-soul twist.
Even more enticingly, this release arrives with two musical cohorts in tow. "Pinkeen," with its hip-hop-inflected rhythms, embodies the essence of a soul-hop collective like A Tribe Called Quest, now refashioned for the contemporary club circuit. Meanwhile, "Hypocrisy" serves as a scintillating beat ballad, a showcase that beautifully underscores Joe Lington's vocal dexterity.
To grasp the pulse of where modern soul, pop, dance, and R&B intersect in the present moment, simply give this triptych of tunes a whirl. It's all there, speaking volumes about the current state of these genres, and Lington stands at the crossroads, beckoning us to partake in this melodious journey.
Website
Facebook
YouTube
Instagram
Twitter