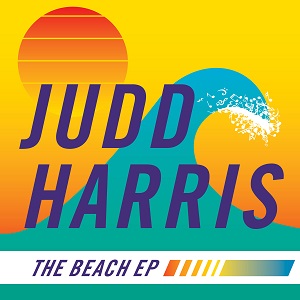 13 May 2023
Judd Harris is a singer-songwriter from New Orleans now living in the Dominican Republic, and his new release, The Beach EP, set to be released later this year, is inspired by his new Caribbean surroundings. The EP is an easy collection of songs to put on and enjoy for their feel good messages, but there's a striking hidden depth to Harris' lyrics as well. It isn't just another bunch of brainless beach party anthems. Written during the pandemic, the EP is centered around themes of dreams and desires, both big and small, and it's difficult not to feel motivated and uplifted listening to it.
As an American Idol contestant and someone who has duetted with Billy Joel, there's a certain feeling of high expectations behind this release, and thankfully it doesn't disappoint. In fact, it surpasses his previous achievements, because his own voice fully emerges. Overall, there's a comforting sensibility to all four tracks. On "Take Me Down" he addresses the feeling of being lost in life and wondering how you got there, a situation undoubtedly experienced by many right now. The solution is addressed in "Simple Life," a seemingly autobiographical song about Harris stripping back his own life.
Set to be released later this year, The Beach EP doesn't rock the boat too much or aim to challenge the status quo, but in his own brilliantly hummable way, Harris offers a folksy, optimistic point of view that is desperately needed right now.