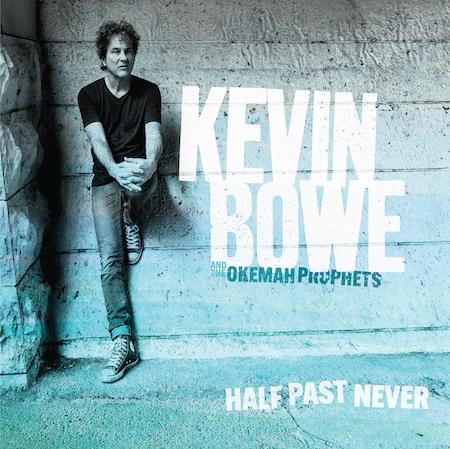 5 May 2023
They say you can tell a lot about a person by the company they keep. The fact that Kevin Bowe has spent a career writing, producing, and playing with the likes of The Replacements, Paul Westerberg, Etta James, Joe Cocker, Gary Louris, Freedy Johnston, and even Lynyrd Skynyrd, speaks volumes. But having found himself in such rarefied company, there seemed little point in pushing songs and playing under his own name when he was lucky enough to collaborate with the great and good of rock roots royalty. Life was good.
And then Covid hit, and suddenly, no one was around. What is a jobbing guitar-slinger and studio knob twiddler to do? Isn't it obvious? You gather a few close friends around you, hole up in a studio, preferably one of your own making, and do what you do best. Make music. And, not only make music but make it just for the sake of making it, make it to feel useful, stay sane, hang out with your pals, have fun, and do all of that with no record company breathing down your neck, no audience expectation and no deadlines. Art, for art's sake! Hurrah!
So that is precisely what Kevin Bowe did, and the result is the (digital) album I now hold in my (virtual) hands. And what a beauty it is!
As soon as the opener, "California Sober", kicks in, I realize I might have found my new favorite artist. Sure, I say that to all the records, but this time I mean it. Between its downbeat verse and its euphoric chorus, rock muscle, and pop melody, I hear a song that the late great Tom Petty himself would have wrestled you to the ground in an undignified manner to get his hands on.
"Only Child" leans into a more rootsy vibe. Someone once told me the difference between country music and Americana is the boots. The former rocks up in shiny cowboy boots, the latter in muddy work boots. This song is so down-to-earth and honest that you might have to sweep up around it after playing it. But, better that than sweeping up rhinestones and crumpled flyers for the Grand Ole Opry! Right?
"I Hate Falling In Love" is hushed and seductive, the title track sits between rock and heartache, and there is even room for the stripped-back and spacious folk of "Another Word For God", which gently puts the album to bed.
So, if there is a silver lining to Covid and the lockdowns we had to endure, and those are, admittedly, hard to find, Half Past Never is certainly one of them, for without it, the world would be short to the tune of one brilliant and beguiling album.
Facebook
Facebook band page
Twitter
Instagram
Spotify