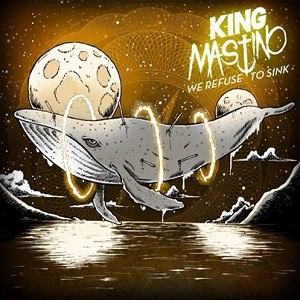 19 March 2015
La Spezia, Italy's sea-obsessed rockers, King Mastino, prove they are the spice of Italian garage rock on their third full-length.
We Refuse to Sink still flies the Radio Birdman flag flown on their sophomore LP Hold Fast (White Zoo, 2013), but further refines the sound to a solid Norwegian brig. Amid the Deniz Tek-style solos, there's now a sneering Turbonegro swagger bringing an infectious hip-shake to those sturdy sea legs along with some Hellacopters bite and Union Carbide Productions headiness. It's a solid album from beginning to end, with no bummer tracks and a beat that just makes you want to get up and shake your ass at the passing coastline.
Much like the Italian underground rock scene as a whole, King Mastino only get better as their ship sails without restrictions. All aboard and anchors away for a rockin' twenty-five minute tour!