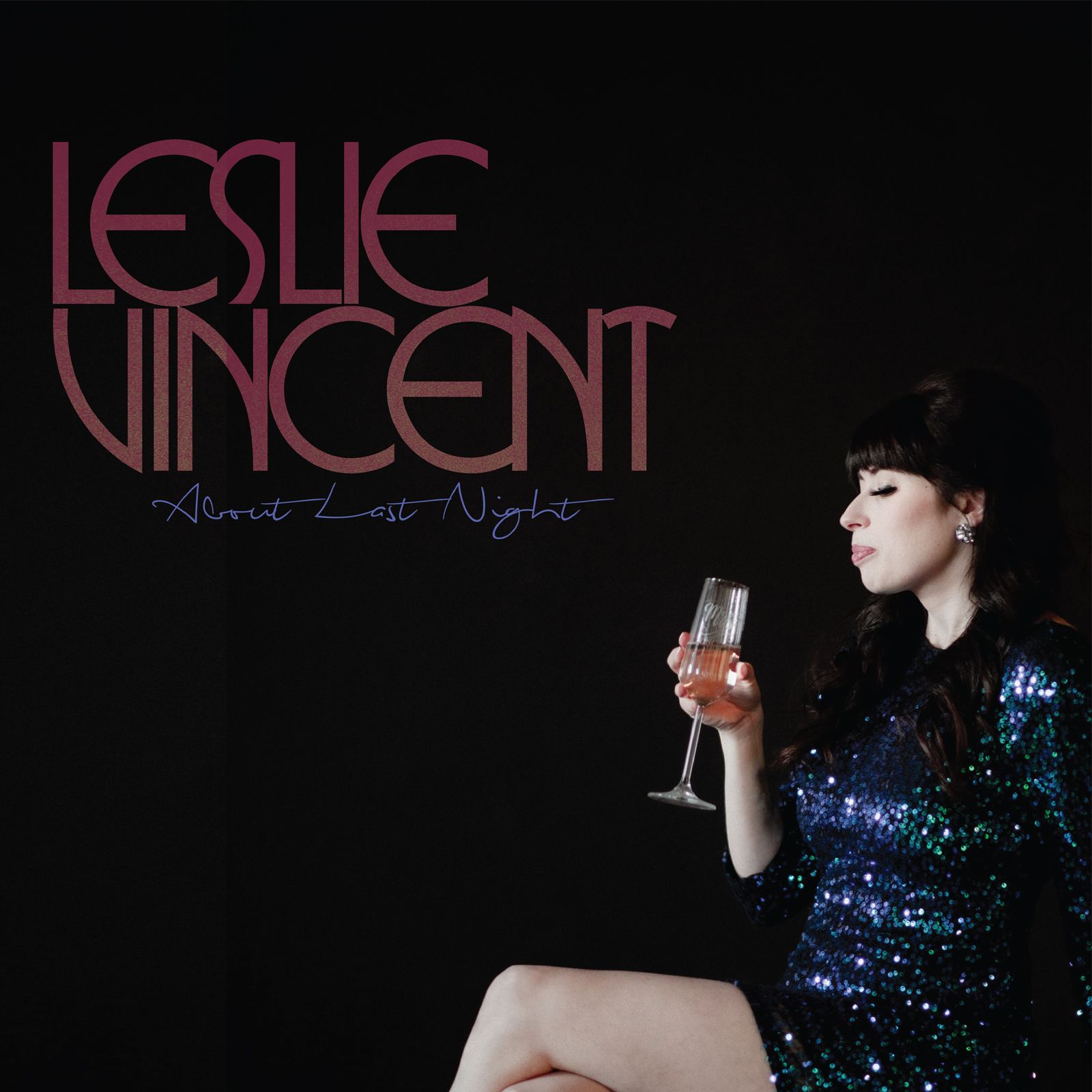 25 August 2023
The past has always been a place that fascinates musicians. Even those who consider themselves extremely forward-thinking can't deny the music that inspired, influenced, and trained them. Whatever you choose to do when making your own music, you can't deny the unseen, but not unfelt hand, of what has gone before, guiding you.
Given that Leslie Vincent's latest album, About Last Night covers a lot of familiar territory in its songs, it would be very easy for her to fall into that same nostalgia-fest that many new artists seem content with. It would be the simplest thing in the world for her to merely plagiarise and plunder, ride the coattails of past reputations, and rest on the laurels earned by others.
But even when dealing with such beloved standards and recognisable styles, here, a deft blend of post-war blues and jazz, the sort of thing that made the musical reputations of the likes of Ella Fitzgerald, Tony Bennett and even, more latterly, Amy Winehouse, you still need to move with the times. And that is the real selling point of Leslie Vincent.
This is territory that has been covered before—a lot. And as always, the art is to add a certain freshness to the inherent familiarity of the material, in other words, make it your own. With About Last Night, the songs and even the overall jazz-soul style may be well known to you, but the deft execution and the excellent delivery of such standards, a recognisable styles, is what the album is built on.
The album ranges from the brass-driven bluster and energy of her own song, "Psychedelics With You," to the gorgeous minimalism of Irving Berlin's seductive "What'll I Do." "No Moon At All" has a suitably slow grooving bass line, coiled and relaxed, wrapping itself in instrumentation and atmosphere as it moves slowly forward, and "Black Coffee" is bruised and brooding.
How do you bring new life to such iconic songs and also the original sounds made in their image? Well, you get brave with the arrangements, you bring something new to them, and you take them to new sonic pastures without losing sight of what made them so well-loved in the first place. You add vibrancy and vigour, offer modern interpretations and unique reimagining. But, in the case of Leslie Vincent, you also top them with a controlled and beautiful voice, one that sounds timeless, a voice that sounds equally at home in the past, comfortable making music in the present, and fantastic enough to ensure such sounds and styles have a bright future.