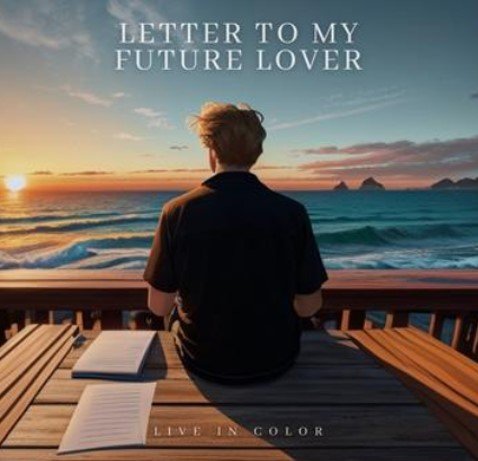 11 November 2023
There's this legendary sweet spot where pop and rock creatively collide in a perfect sonic storm. It's a realm not everyone stumbles upon; some get lost in the shallow waters of pop, while others drown in the clichés of rock. But, my friend, if you manage to land in this mythical place, mark my words; you'll find Live In Color waiting for you there, arms wide open.
"Letter To My Future Lover" reveals what happens when you strike that elusive balance just right as Live In Color walks a tightrope between infectious pop and the musical gravitas you only encounter by pushing over the sonic border of rock.
The song is spacious when it needs to be, leaving enough room for gentle guitar motifs and distant synth riffs to drift through the gaps, yet when the chorus storms in, the full force of their sonic vision crashes down.
Not just with this track but through their past singles, too, they showcase a knack for crafting, playing, and delivering music that transcends even the energetic, venturing into totally euphoric realms. Their sound is a celebration of life, an anthem of optimism, addictive as hell, and, most importantly, just plain fun. Sometimes, my friend, fun is all you need from a pop song.