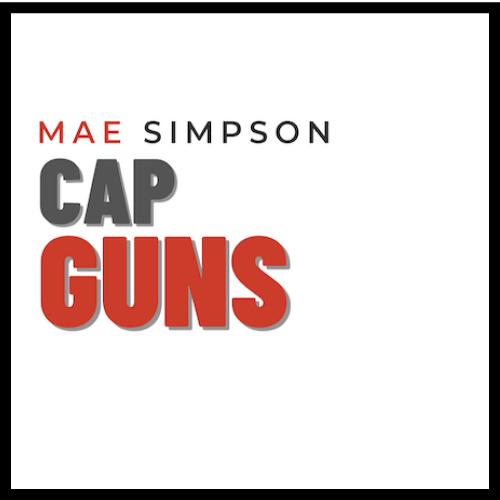 14 July 2023
This delicious new single from Mae Simpson is many things but perhaps most importantly, it is a reminder that in this post-genre age, artists don't have to stick labels on themselves just to ensure their music finds its way into the right chart or market. Why stand with both feet firmly in any given genre when you can delicately dance and wondrously waltz across all and any styles and sounds that take your fancy?
And if you wonder what that might sound like, then give this first single from her new album, Chandelier & Bloom, a spin. It's got it all. Poised pop vibes, graceful grooves, funky rhythms, a dash of rock and roll weight to drive things home, and some eloquent and elegant lyrics. Not to mention Mae's engaging vocal delivery.
Pop? Perhaps, but more than that too. Much more. It might adhere to pop's idea of accessibility and infectiousness, but by threading all manner of sonic tones and musical textures through it, "Cap Guns" is a chart-bound blend of commercial greatness and cultish cool. And you don't see that trick being pulled off very often, and certainly, not this deftly, that's for sure.
Spotify
Facebook
Instagram
Website