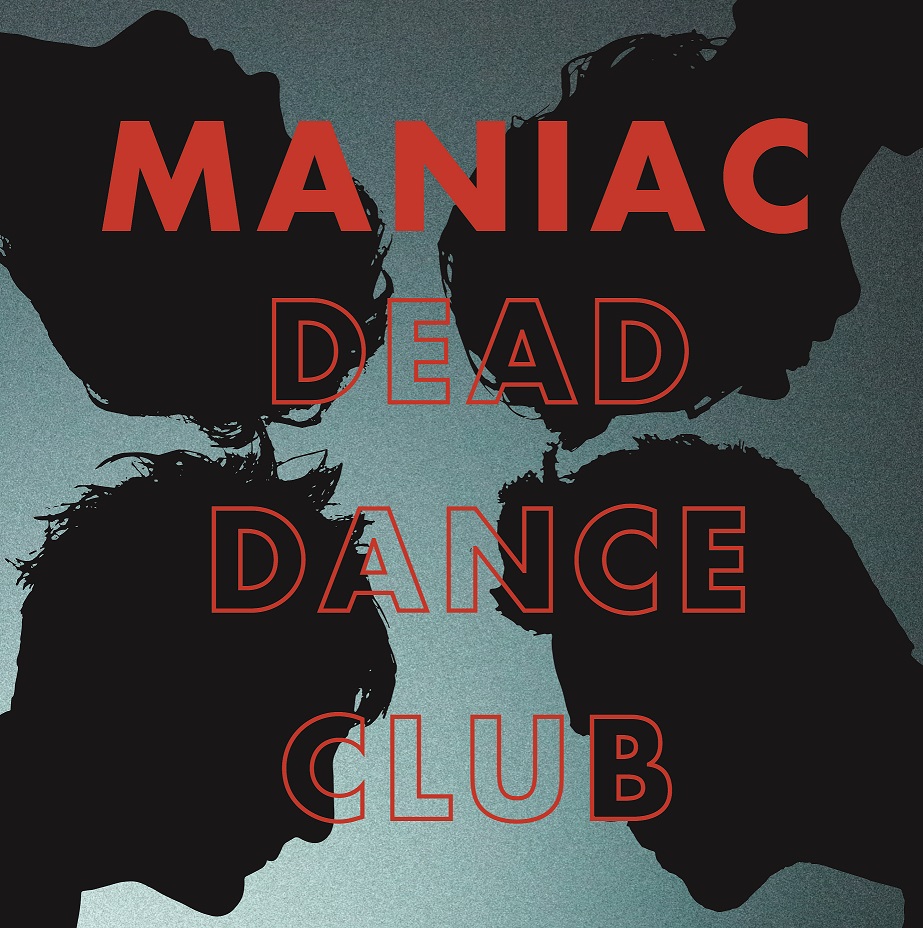 31 May 2018
Maniac's new release is an exploration of many themes of modern. Dead Dance Club immerses the listener in a total experience of invigorating punk rock. Upon first listen the album develops into a non-stop thrill ride.
The band first came together in 2012 when Andrew Zappin and ex-Seattleite Zache Davis (The Girls, Cute Lepers) would hit the dark night spots of El Lay together, bonding over classic power pop and a passion for creating songs about 'weird times going pro' (as Hunter Thompson once wrote). Adding Justin Maurer (Clorox Girls, LA Drugz) on second guitar and James Carman (Images, LA Drugz) on drums, solidifying the line-up.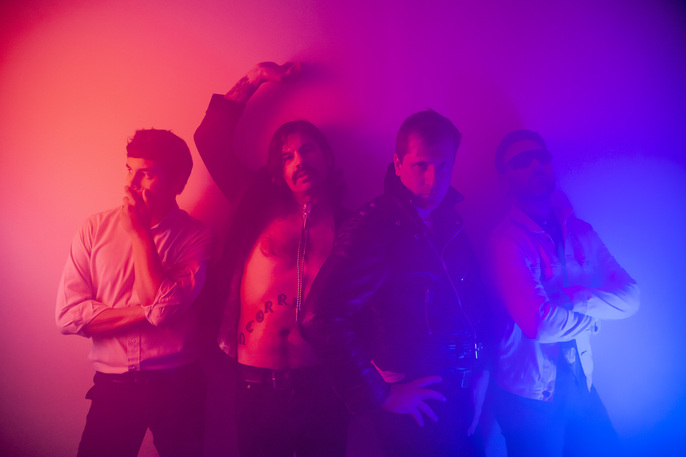 The band has four songwriters, Zache Davis (bass and lead vocals), Justin Maurer (vocals and guitars), Andrew Zappin (guitar), and James Carman (drums and backing vocals). Davis says of his tracks, "'City Lights' is really about the annoying dudes on the boardwalk who try to sell you their CDs. 'Neutral Libido' is post-relationship wave vibes mixed into a night of perceived bliss that ended in emptiness, and 'Living in Stereo' is a failed relationship." He extrapolates, "Most of the songs I wrote are about a failing relationship, loss, and self-depreciation and realization; with some sprinkles of characters who play frisbee golf and some who lost money on a prostitute."
MANIAC's hot new video for their scorching new single 'City Lights' is a horrifying pastiche of LAPD archival crime footage and 1980's experimental scream therapy that begs the question "Even if everyone can make a music video…should they?"
Rated M for Magnificent. File under Post Sleaze-Jazz Gelato Core.
Maniac is premium ingredients at an amazing value. Go check them out on tour. Pick up a Dead Dance Club tomorrow June 1 on Hovercraft / Dirt Cult Records
06.09.18 – Los Angeles, CA @ Hi Hat (Record Release Show)
06.14.18 – San Francisco, CA @ Light Rail Studios
06.15.18 – Corvallis, OR @ Bombs Away
06.16.18 – Portland, OR @ Green Noise Records (6 pm) AND Lay Low Tavern
06.17.18 – Tacoma, WA @ The Valley
06.18.18 – Bellingham, WA @ Boscoe's Tavern
06.19.18 – Vancouver, BC @ The Astoria
06.20.18 – Seattle, WA @ El Corazon
06.21.18 – Portland, OR @ Blackwater
06.22.18 – Eureka, CA @ Siren's Song Tavern
06.23.18 – Oakland, CA @ Golden Bull