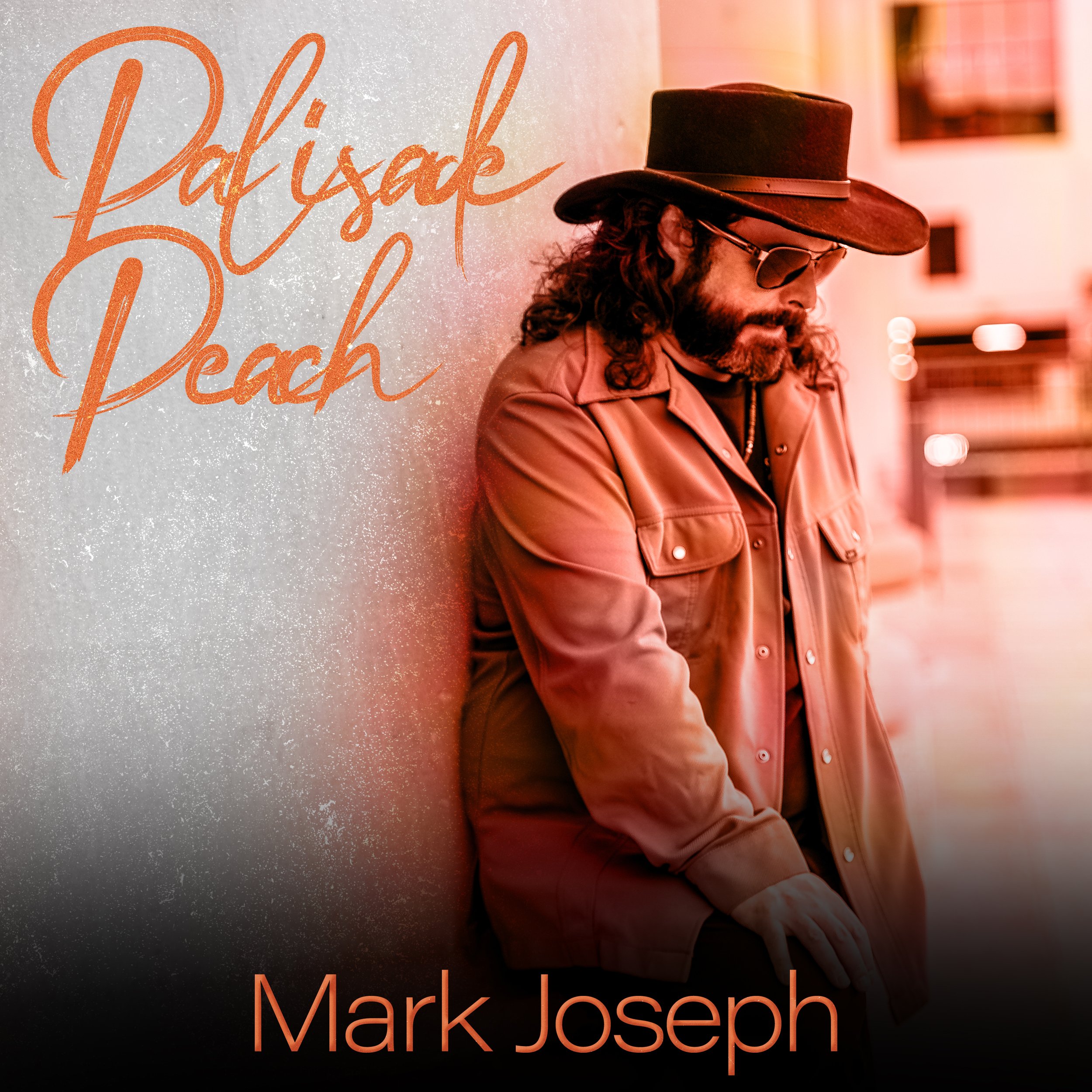 8 November 2023
With the memory of the upbeat and effervescent, and quite frankly, quite brilliant single "Daisy Train" still fresh in my memory, dropping the needle on the new one from Mark Joseph is something that I have been looking forward to for quite a while now. And here we are. It's safe to say that Palisade Peach does not disappoint. For most people, matching this earlier single would be a daunting task, but the album is so chock full of tracks that are at the very least its equal that it feels like a walk in the park for Mark.
"Back-Water Blues" confirms many things. Not least that "Daisy Train" was not a fluke, that he has plenty more songs of such a calibre, and it also perfectly nails his sonic colours to the mast, a musical flag woven of equal parts rock and soul and funk and roll and blues and gospel vibes. And more than a slight echo of the likes of Stevie Ray, which is fantastic. Americana soul? Call it what you want, names are not important here, music is all that counts.
"Come On In My Kitchen" shows the more considered side of Mark Joseph, a subtle and supple blues number with the right balance between gentle swing and melodic seduction, but for me, it is when he puts the foot on the gas that he is at his finest. Songs such as "I Believe I'll Dust My Broom", an incendiary, stompy, wailing, astounding number which sees him on fire and heading into Van Morrison territory, or at least the territory that Van the Man stole his act from.
"Deep Ellum Blues" is funky and spacious, "Venice Grind" harks back to big band swagger and dovetails it with infectious roadhouse blues energy and drive, and the title track is about as groovy a slice of fun and funky, soulfully scintillating, bluesy, buoyant, rock and roll as you will have ever heard.
Palisade Peach is a fantastic album, and we always knew that it was going to be. Surprisingly, considering just how brilliant "Daisy Train" is (it does feature on the album, but it is so good I don't feel the need to go over that ground again; the single is robust enough to look after itself), it still manages to raise the benchmark set by that early teaser. If he keeps upping his sonic game, we will have to start calling him BenchMark Joseph! (Well, I thought it was funny anyway.)