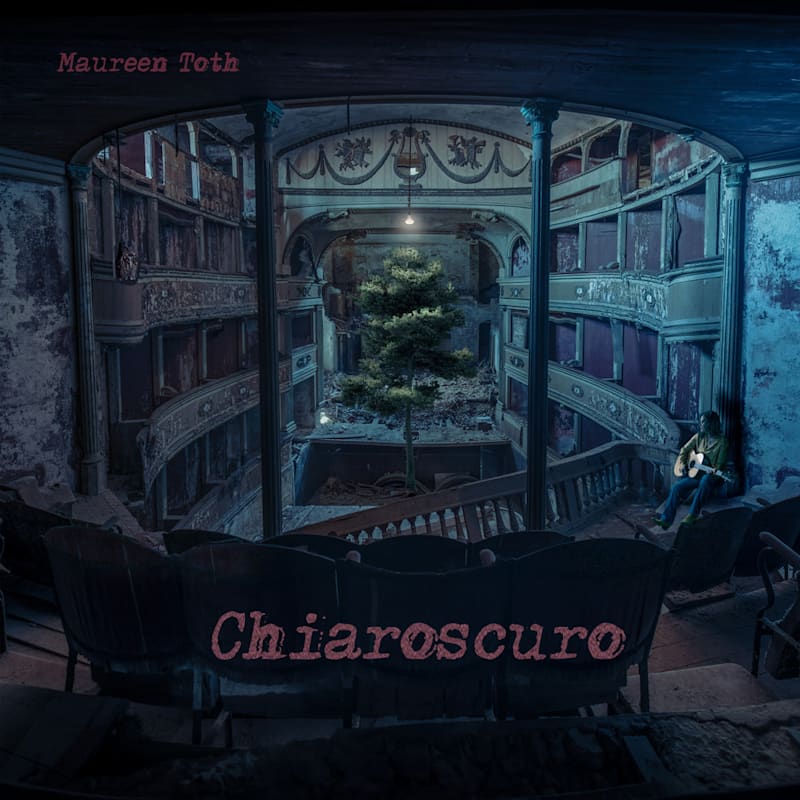 4 September 2023
What's in a name? Well, sometimes more than you might think, and the title of Maureen Toth's third EP, Chiaroscuro, speaks volumes about the nature of the music found within. The word refers to how an artist explores light and shade in a painting but is just as applicable to those elements found within Maureen Toth's deft and often delicate songs.
The centerpiece of this release is the gorgeous "Con Té" ("With You") a song inspired by a very emotional period in her life, of being in Italy when the pandemic first took hold, a region hit particularly hard in those early weeks. Appropriately, the song, which sees her singing in both English and Italian is built from ever-changing ebbs and flows of music, from the lulling and lonely to the majestic and emotive.
Elsewhere, songs such as "Liars" rise from bright, singer-songwriter territory and, through the addition of a powerful forward drive and wide-screen sonics, build into a wonderfully anthemic piece. By contrast, "Olive's Song" is an almost a capella piece that delivers poignancy and power through almost medieval-infused lyrical repetition, and "Don't Go Near The Water" is another deceptively simple song. Spacious and harmonious but built of beautiful musical shards and shapes, small inclusions which, when all stacked together, have kaleidoscopic qualities, the patterns always slightly changing but always sort of the same.
It is easy to see why she has been compared to the likes of Patty Griffin, Joni Mitchell, and Sara Bareilles. Her's is music of substance. Music made in the here-and-now but which encapsulates timeless singer-songwriter qualities. These qualities mean that you already feel as if you have listened to her music all your life and will also continue to evoke the same feelings in future generations. Some music never ages. This is just such music.