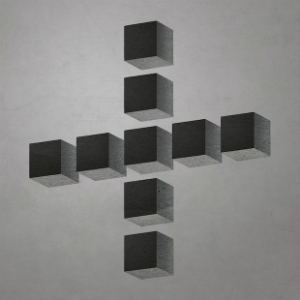 18 June 2016
What a pleasure it is to review this record from dream pop supergroup, Minor Victories. The group includes Mogwai's Stuart Braithwaite, Slowdive's Rachel Goswell, and Editors' Justin Lockey and his brother James. And when you hear how cohesive and sharp the group sound, it's hard to believe it was recorded without the band being all in the same room together. It was produced and engineered by Justin, and features appearances from Mark Kozelek and James Graham from The Twilight Sad. The group created this album by swapping ideas, songs, fragments, and finished recordings over the Internet. Such projects are becoming more commonplace these days, and it seems to have fired up the group creatively.
The album is majestic, cinematic, and epic from a sonic perspective, yet it seems to wing by effortlessly, transporting the listener to another dimension. The first single, "A Hundred Ropes", is catchy post punk, punctuated by Rachel's breathy vocals and layers of synth. "Give Up The Ghost" is slightly uneasy, starting off with heavy drums and minor instrumental swooshes. Rachel's yearning voice perfectly complements the material, and I love when the fuzzed out guitar joins the fray. "Breaking My Light" is symphonic folk/post rock, sounding like something Florence and the Machine would kill to get their hands on. It's my favorite tune here, and I love the way it strips down to what sounds like mandolin and piano before escalating back to the sonic heights achieved at the very beginning.
"Scattered Ashes (Song for Richard)" is supremely catchy, and it will stick with you. For some reason, the organ reminds me of vintage 80s synth pop, without the artifice and cheesiness that often ruined such fare.
"Folk Arp" starts off serene and lovely, a nice amalgamation of dream pop and folk. As expected, it escalates with the addition of synthesized strings, which changes the whole flavor of the song. It is twilight music for long summer nights, nocturnal creatures offering up their dusky chorus. I appreciate the buzzing guitars that permeate through certain passages, and the way it gets dead quiet at the halfway mark. The energy pushes back up and envelops you in a dreamy haze.
"Cogs" approaches classic shoegaze, mostly due to its noise factor and multiple layers of heavenly sound. "For You Always" is slightly jarring and Mark Kozelek is the perfect vocal complement. It doesn't perfectly fit the mold of the other songs, but it's an interesting exercise.
"Out to Sea" is symphonic splendor, a truly widescreen effort that would work perfectly in the context of a soundtrack. Goswell's hushed vocals are splendid (as always) and the song's graceful, slow cadence works to her advantage. Of course, it picks up a bit, as this band is wont to do, and then settles back down by the song's ending. "The Thief" is darker in feel, yet retains its beauty with chimes and Rachel's sparkling voice. "Higher Hopes" is last in this song cycle, and it's demarcated by stately chamber pop, mysterious whispers, and Rachel's gorgeous vocals. It amps up to shoegaze, and finishes out in cool silence. In summary, this is a stunning debut from a talented group of musicians, and I look forward to future releases from this collective.