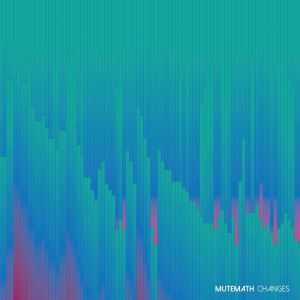 16 September 2016
Long-running New Orleans-located alternative rock/pop band Mutemath has added its voice loudly and clearly to the music scene since 2002. The act has delivered 4 albums and two EPs of indie rock that incorporate elements of post-rock, psychedelic rock, synth-based dance music, and pop to rousing and catchy effect.
Paul Meany (lead vocals, keyboards), Todd Gummerman (guitar), Roy Mitchell-Cardenás (bass), and Darren King (drums) are now preparing to release a remix album, named Changes, that re-imagines the tracks from their previous full-length, Vitals, which came out in 2015.
Changes will unfold September 23rd via worldwide digital distribution and the record includes remixes from the band members themselves, as well as from notable producers like Yacht Club and Kasbo. A new original song titled "Changes" also made the cut and is representative of the evolving process behind the album.
Mutemath dives into the electronic pool on the smoothly cool and refreshingly luminescent future bass tune "Changes." Wavering synth lines, glistening piano pirouettes, and crisply clicking finger snaps accompany Meany's soft and light vocals. His words are difficult to discern at times as they're submerged amid the richly pulsating glow of synths, brightly tinkling piano notes, and DJ disc-spinnin' glitches.
Fragmented wordless exclamations and a delightfully icy shimmer flit through the track and once in a while Meany mixes in some hushed harmonizing vocals. "Changes" ends on a spare note, stripped of its electronics so that only the reflective plink of the piano remains.
Official Site
Facebook
Twitter
Instagram