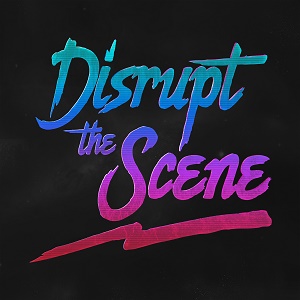 3 November 2015
Long Island's Neorev finally returns to the physical format after six years with bona fide "best of" that collects collaborative highlights from his now out of print Bandcamp EPs with some stunning new material, proving, once and for all, that he is the best electronic artist you've never heard of.
Disrupt the Scene carefully celebrates the many modes of electronic dance music without sacrificing artistic integrity in the process. Most of the tracks center on hip-hop, beginning with the opening onslaught of "Sway" featuring rapper Marcuss, who also appears on "So Twisted." Later, Centri brings a Kool Keith weirdness to "Prune Juice" and "Monetary Policy," while Villain completely dominates the hardcore drum & bass of "Rough, Rugged, N' Raw" and the dubstep attack of "Start the Revolution." Kid Versus Chemical even drops jaws on the Wu-Tang-inspired "Smiles and Handshakes." On the other side of the spectrum, It Was July adds an upbeat pop sensibility to "No Control" and "Revolution," but shows range in darker tracks, like "Terrible Sky" and "The Switch," and Noise Generator incorporate their industrial touch in "Shock Wave." It's not just dance music, it's real music borne from electronics, but raised on a rock sensibility that stays away from the average 4/4 thumping you hear in the club.
At this point, Neorev should be Diplo, but he's not, and maybe that's a good thing. He's still an artist who's not afraid to take chances, beholden to no one but himself, and that's perfect.