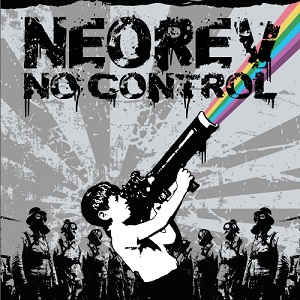 19 April 2013
Neorev's Michael Matteo is one tireless individual. Now on the fourth EP generated from his Children of the Bomb franchise, Matteo delivers yet another superb collection of remixes, reboots and brand new tracks guaranteed to drive all cyber knights out of their coffins and into the glowing neon sprawl.
The title track, which first appeared on Neorev's "Wildfire" EP, finds new life here as a vocal track featuring lyrics written and performed by Susan Morris, aka It Was July, giving the track an Icona Pop vibe. Some exclusive originals follow: the Superstar DJ Keoki-esque ride of "Riptide," the insistent pulse'n'thump rave-up of "Vapor Trail," "Demon Inside"'s old school jungle/drum'n'bass whirlwind and the hip-hop/dubstep attack of "Monetary Policy," which features some heady rapping from Centri. A slew of remixes of the vocal version of "No Control" appear (the frantic industrial drum'n'bass mix by Noise Generator stands out), as well as a slightly longer version of the original instrumental. Two additional remixes of Neorev favorites "Basshead" and "Proper Funkage" appear to round out the release.
When it comes to electronic dance music, Neorev is really at the top of his game, begging the question, why is he not the hottest producer since Diplo assigned with the task of crafting Top 40 hits to be used in mega-corporate commercials? Who cares? His music stands on its own and is miles ahead of the pop drivel pumped on the radio these days, so jack-in to Neorev's virtual reality where we all celebrate being children of the bomb.