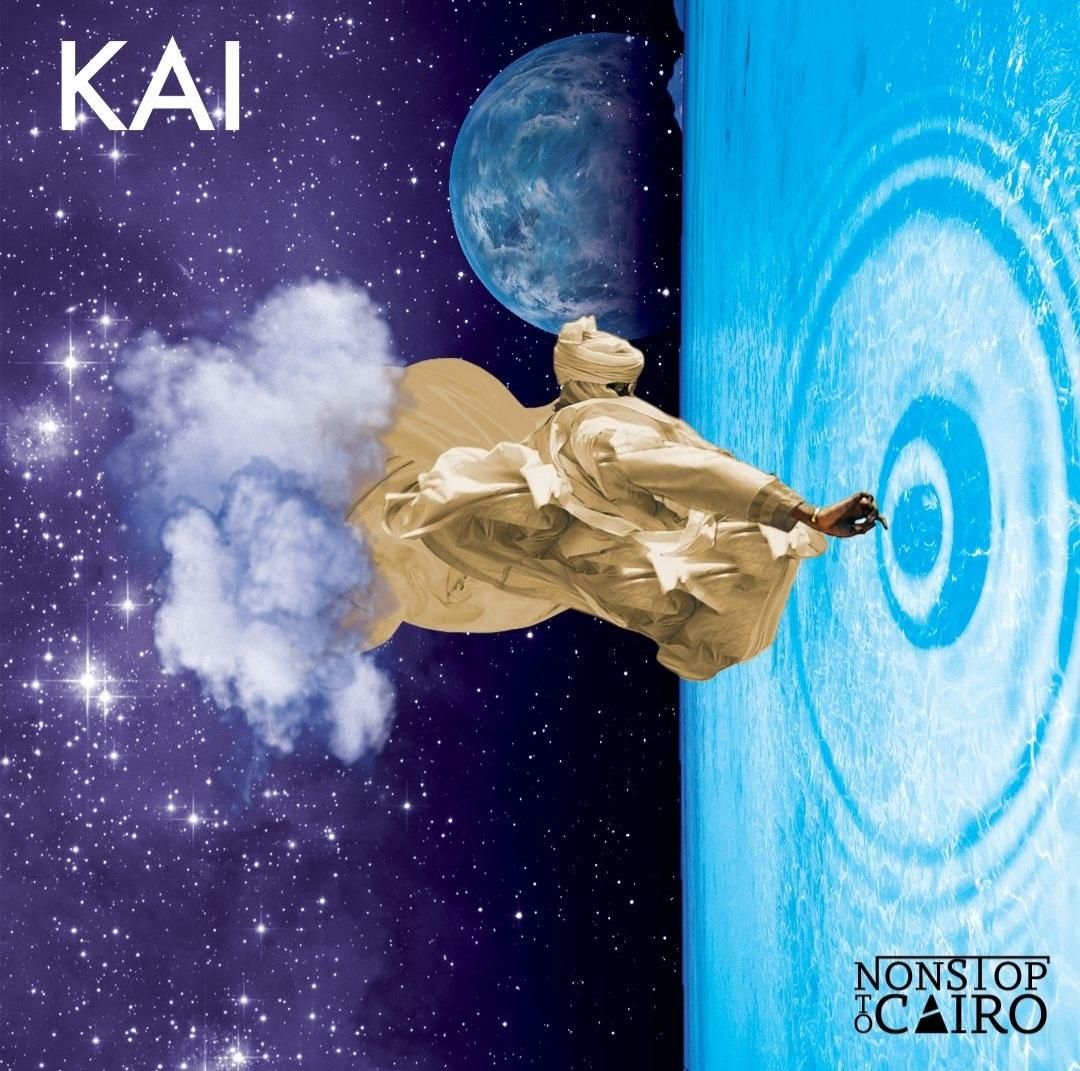 4 May 2023
If, like me, your first taste of Nonstop To Cairo was the loose and funky "Million Dollar Space," then the opening salvo of their latest album, KAI, might come as a bit of a shock. "Awkward Situations" comes for you right from the off, a blend of ska-punk swagger, rock muscle, and just enough funk in the groove to stop it from slipping into nostalgic, cliched realms. It certainly makes its presence felt and might have you thinking, boy, has this band changed?
But no, such big and boisterous music has always been in their repertoire, there when they need it but only one dimension of the band's broad sonic repertoire. "TIA", which follows, then proceeds to balance things out by displaying the band's more relaxed, funky, and spacious side. And there you have it, two ends of the spectrum and a reminder that this band doesn't cater to listeners' expectations; the music can go anywhere they choose.
And so it does. "Not Today" feels like an old Two Tone track that gets played about four songs in at a live gig to give everyone a break from the more furious, dance-infused onslaught. "Hand of Fate" mixes rock and funk, falling as it does between a bop and a hard place, and "Olive Branch", which rounds things off, is cool and infectious, slowly building in weight and intensity as it heads towards its final destination and takes the album over the line.
Not only a great album, one full of rock steady vibes, the sounds of funk-punk past, reggae groove, soulful moves, and Two Tone sass, all being upgraded for a new audience, but a great tribute too. KAI, in this case, stands for Kevin Anand Itwaru, the band's trumpet player who sadly passed away just before this album was recorded. I think it is safe to say that the band has done him proud.