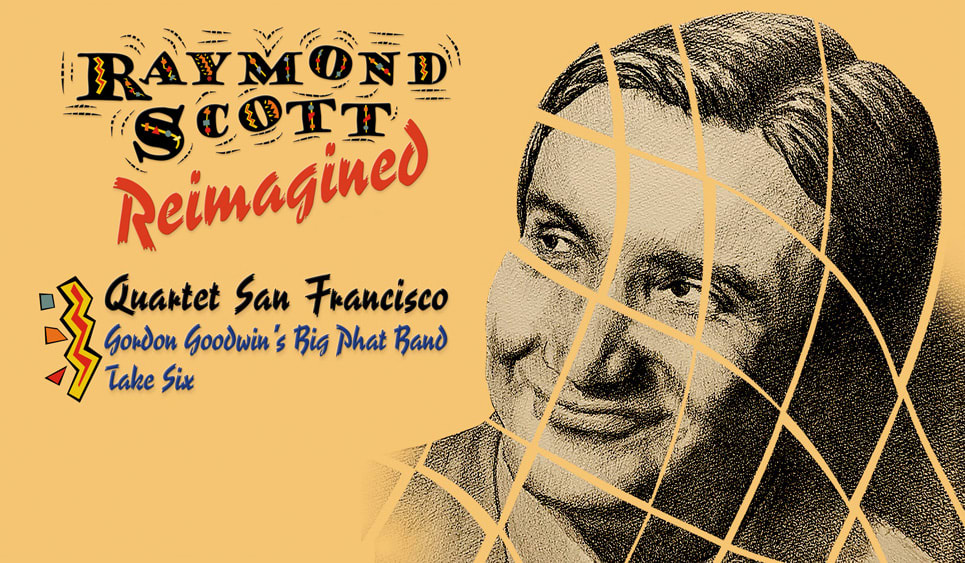 21 August 2023
There is a power and intensity, an ornateness and intricacy you can only get from a big band setup. Unlike pop and rock bands who generally rely on volume and bombast to land their killer sonic blows, big bands make their mark through teamwork and collaboration, an understanding that the players are small but vital musical cogs in a big, well-oiled machine and the music that results is always more than the sum of its parts.
But where do you go next once you have taken such a format to its logical conclusion? You could do what classical crossover specialists Quartet San Francisco opted for when looking to explore the music of composer Raymond Scott. You could team up with even more musicians, in this case Gordon Goodwin's Big Phat Band, and a capella group Take 6. A big band getting even, well, bigger? Why not? Do that and the combinations for interplay and collaboration become unlimited.
On the one hand, we have pieces such as "In An 18th Century Drawing Room," an arrangement that updates Scott's take on Mozart by making the voices the focal point, and on the other, numbers such as "Twilight In Turkey," are deft slices of big band magic. Of course, there is plenty of room between these extremes for plenty of astonishing balancing acts. "Huckleberry Duck" is a more free-form, jazz-infused adventure, and "Cutey and the Dragon" is based on one of Scott's unfinished musical sketches. Jazz plays with classical sounds, big bands dance with string quartets, brass roars and strings soar and the results blend everything from jazz to swing to soundtrack to dance music…that that marked a golden age in band playing.
And if the music isn't familiar to you, the underlying vibe might have made its way to you through an unexpected and subliminal source. Although Raymond Scott never wrote music for animation, his sound, and style were crucial reference points for the music which soundtracked many classic animations, particularly Merrie Melodies, the home of Bugs Bunny, Daffy Duck and their pals. On top of that, Gordon Goodwin was a composer at Warner Brothers Animation, where he first became acquainted with Scott's music.
Such are the arrangements and crossover of sounds found on Raymond Scott Reimagined that the album certainly has mass appeal, even to those who wouldn't usually venture into such sonic realms. It provides classical music for those who think it isn't for them. It offers orchestral music, which is simultaneously sophisticated, whimsical, and accessible. And it gives us music that seems familiar, even though this might be your first hearing because it cleverly references and reimagines such great music.