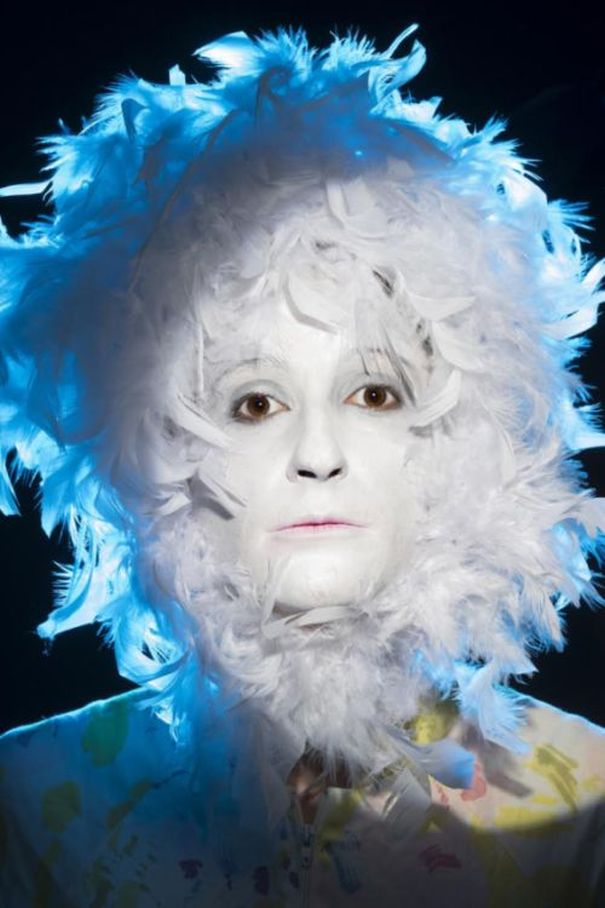 30 July 2016
Photo by Matthew Spiegelman
Renowned performance artist and musician Rachel Mason lets the audience sneak a peek at her upcoming album Das Ram with a wild new single and video for "Tigers in the Dark".
The innovative and multi-dimensional Mason has crafted songs (including 13 albums and 3 operas), scripts, sculptures, art installations, and eclectic live events for more than a decade. Her fertile mind creates other realms where animals, objects, and fantastical, unheard-of creatures roam as she physically and vocally embodies theses entities and expresses their/her views.
After a 10-year stint in NYC, Mason has returned to her home of Los Angeles, inspired to launch her latest endeavor, Das Ram, which she wrote and performed with her longtime creative cohort Jeff Hassay. Hassay, himself an artist, writer, and publisher, also recorded, mixed, and produced the album in his Los Feliz, California studio.
"Tigers in the Dark" leads off Das Ram with Mason taking on the perspective of a hybrid entity that is part-human and part-other animal. This being represents the divided artist whose imagination lives on the stage, but withers and dies in the real world. Mason arches, coos, and exclaims fervently through "Tigers in the Dark" with more than a touch of Siouxie Sioux or Karen O 's drama in her expressive vocals. She's supported by electronic pop sonics as she trills the artist's motto, "I died inside the cage / but my heart stayed on the stage."
The video for "Tigers in the Dark" was directed by Matthew Spiegelman and features Mason with her face painted chalk white and surrounded by a ruff of white feathers. Spiegelman focuses on Mason's visage as she channels the hybrid creature in the video, tormented by the "cage" of reality and existing only to create art on the "stage".
The video was shown as part of a live exhibition to commemorate the upcoming release of Das Ram. The event included an immersive theatrical performance at the LTD Los Angeles art gallery, which was once the site of the storied English Disco nightclub in the 1970s. Artist Dennis Hoekstra paid homage to the club by recreating it as an art installation and English Disco's owner, and KROQ radio DJ, the renowned Rodney Bingenheimer, was on hand to spin a set of tunes. Bingenheimer was fundamental in introducing glam rock to the U.S. and later in breaking many notable New Wave and college bands into the mainstream.
Official Site
Facebook
Bandcamp
Soundcloud
Twitter
YouTube
Instagram