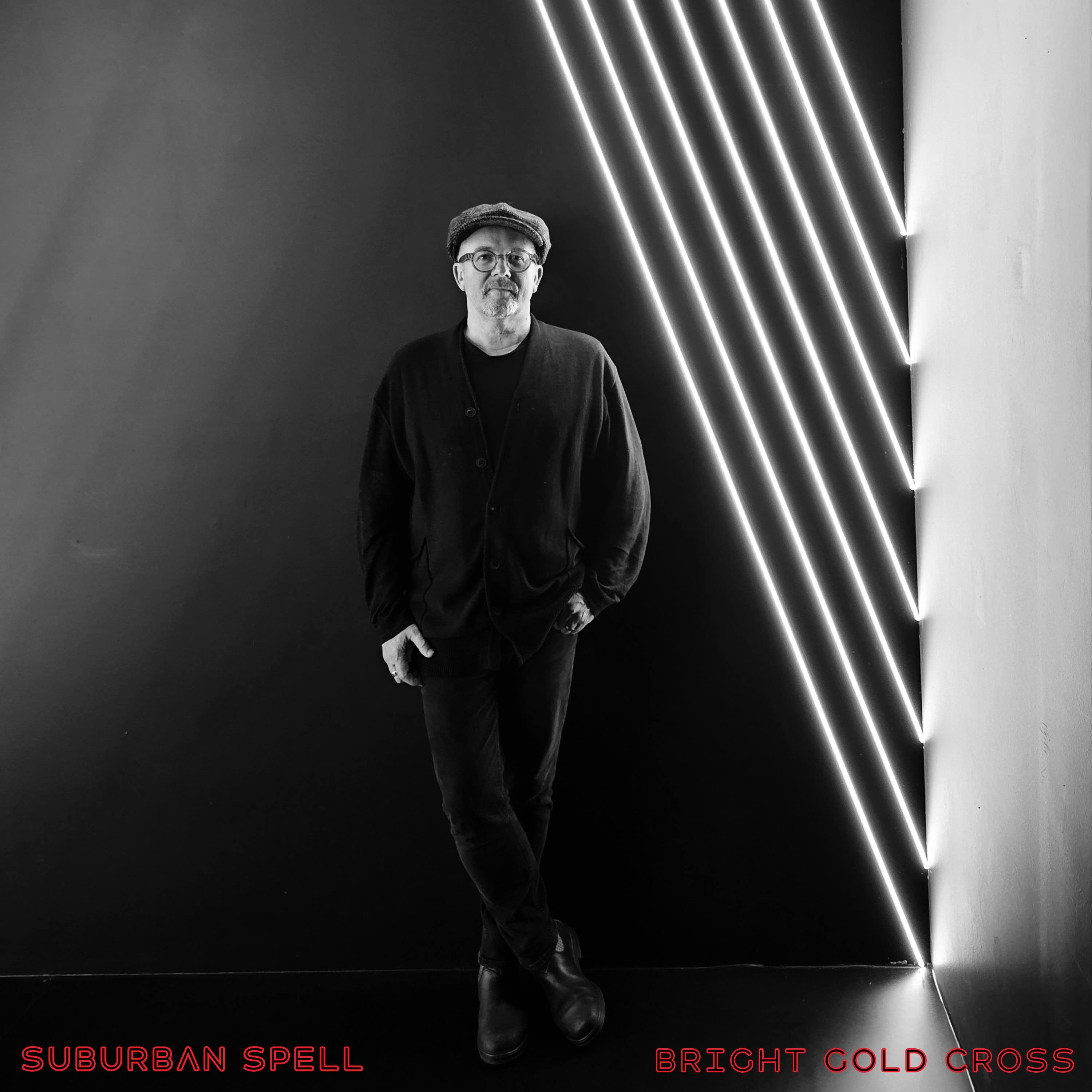 3 May 2023
Apart from being a cracking piece of contemporary synthwave, "Bright Gold Cross," the new single from Suburban Spell, reminds us of just how closely related the early New Romantic synth scene and the electronic end of the burgeoning goth or Darkwave movement were. For "Bright Gold Cross" echoes with the sonic ghosts of both.
As much as its infectious dance beat can allure you, you can also revel in its dark designs. As quickly as you can be moved by its heavy grooves, you can feel a chill hanging over it. It is a track built on opposites, light and shade, the analog and the digital, wandering between pop and a dark place. It is also both commercial and cultish. This is not a bad place to be; it means you can retain your authenticity and appeal to the more discerning listener, while hopefully benefitting from being embraced by the more mainstream pop-picker alike.
But then Peter Endall, the man behind Suburban Spell, knows what he is doing, having shared stages with the likes of The Eurythmics, Pseudo Echo, Real Life, and Fergal Sharky with his band Schizo Scherzo. And now, with all that experience to call on, he has re-emerged to create a modern synth sound that tips its hat to the synth pioneers of the past, is causing ears to prick up in the present, and has its sights fixed entirely on where it is going.